Is it a trip to Morocco expensive? From the expectation to a surprising reality
Would you like to know how it feels to travel to Morocco? Are you afraid of traveling to an African country? Aren't you up to spend too much money on your vacation? This article is for you!
We tell you how we planned our 12-day trip to Morocco with our dog Rafa, with no travel agencies or tourist guides…and will all we deserved!
How to go to Morocco?
More than a thousand miles travelled these days, passing by several places such as Azammour, Marrakech, Tinghir, Merzouga, Meknes and Tanger. Since we were taking our dog with us and wanted to have some freedom to go from a place to another, we decided to take our car. And if you think that a trip by car in Morocco means an empty wallet, we'll show you some reasons that will make you change your mind:
You don't have to worry about rental charges or extra insurances (if you have an "All Risks" insurance)
It's more comfortable for all, including pets
Save time in petshops (that might not be easy to find as well). You can take your pet food with you!
You can take some supplies and (very important) water!
To go to this trip in Morocco, we decided to take our car and travel to Spain, where we took the ferry to Tanger Med port. At that time, it cost 229€ (round trip + car). Adding fuel, we can tell we spent only 150€ for 2000 kilometres. Not bad, hum? 🙂
See here the amount conversions to your country currency,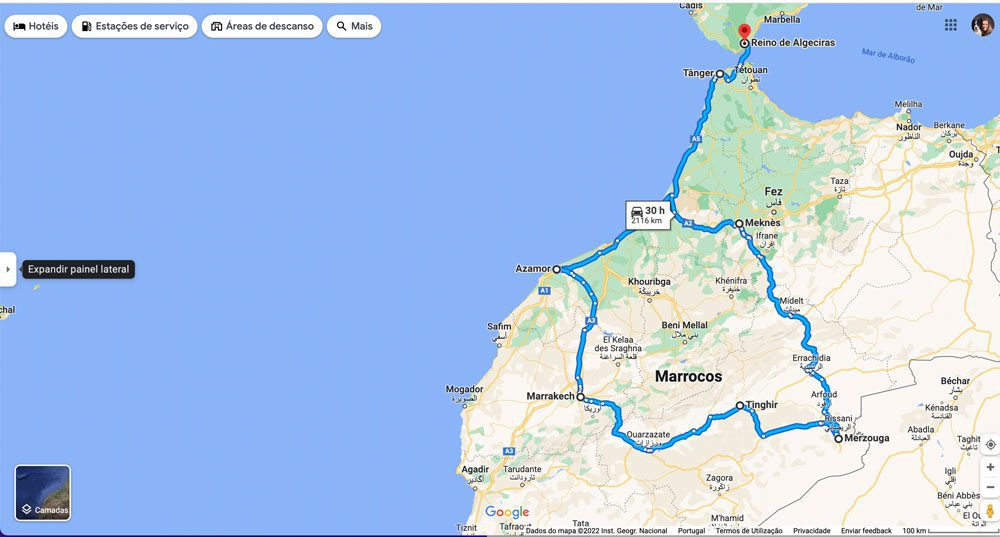 First stop: beach, please!
To start this much-desired vacation and after some miles driven, we really needed to reload our batteries. Booked a 5-night accommodation in Azammour, the oldest city in Morocco that was founded by the Portuguese.
We picked Hotel Dar de Santis and we didn't regret those 369,50€ spent on it since it was very cosy, the staff was nice and for a 5-night stay with breakfast included in a 4-star hotel, it was a great deal, don't you think?
Check the video about our tour around Azammour. We loved it and highly recommend it! 🙂
The city where everything happens
Next stop: Marrakesh. One of the places that most aroused our curiosity and that undoubtedly exceeded our expectations and Rafa's as well, who could not have had a better reception, either by the hotel or by those who approached us on the streets, asking to take pictures with him! This is what a well-travelled dog life's made of! 🙂
We then stayed at the Fellah Hotel, a design hotel that cost us just €109.55 for two nights. Note that this accommodation is 5-star and includes several swimming pools and leisure spaces, so, overall, we consider it an affordable value. In fact, just for the fancy pictures we got, it was well worth it!
Here you can see the video of our stay in Marrakesh and Rafita enchanting snakes at the city centre!

But we don't always make good choices
Since we were going to Merzouga (where we were staying on the Sahara Desert) and that, along the way, we wanted to visit the CLA Film Studios in Ouarzazate and the Atlas Mountains, we chose to stay in a small hotel in Tinghir. It was impossible to make the whole trip in a single day, mainly because we avoided driving at night in Morocco.

It was a difficult choice and we don't recommend it. Once there was not a wide range of hotels in that area and because we considered a high value for the quality of the service (we got €48). We are sure that Rafa did not approve of this choice either!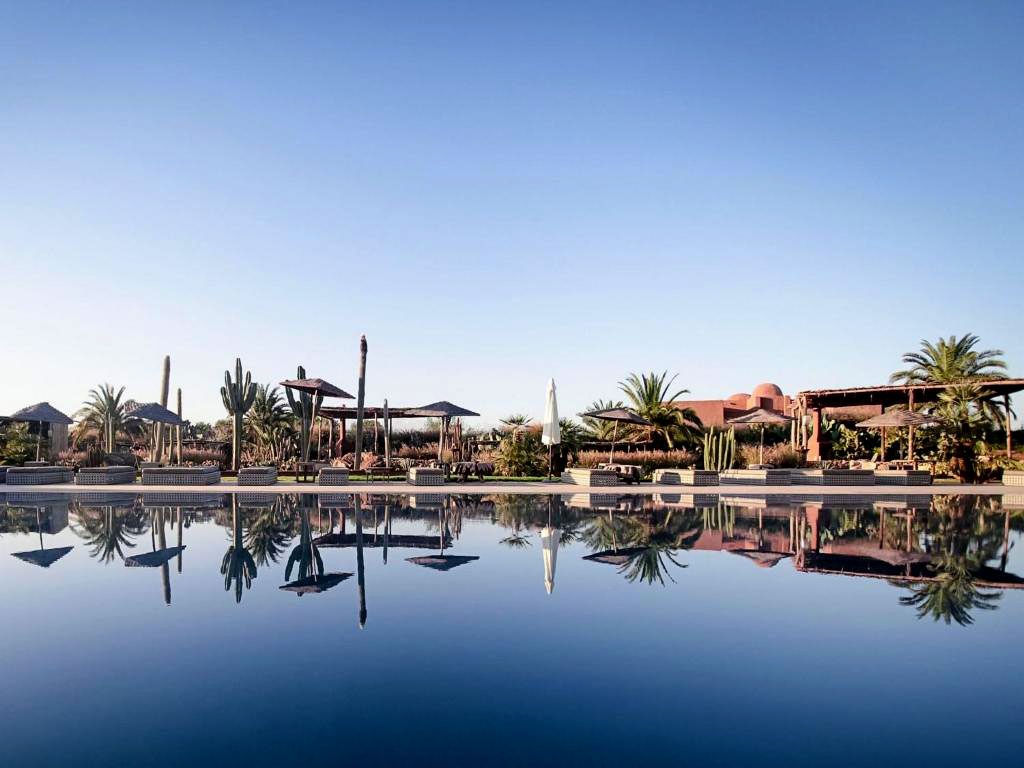 A desert with some luxury in Morocco!
No, we didn't have any mirage, the Sahara desert completely took us!
Without a doubt, our favourite accommodation, the Saharian Luxury Camp. Not only for being the most original – a glamping space in Merzouga – but also for staff friendliness and the food! Even Rafa loved the fact that he had a bed just for him! 🙂
Besides these "small details", the experience of watching the sunrise in the desert was something unique. We recommend it, as well as the dromedary ride. We can say that we felt at home in the desert and, just for that, it was worth the cost of €76.50 for an all-inclusive night, ie:
Welcome snack
Dinner
Breakfast

Dinner was served inside our tent or in the main tent/restaurant, according to our choice and breakfast took place inside the main tent. The welcome snack won due to its originality, as it was served outside and had a spectacular sunset view over the dunes! Impossible to be more perfect!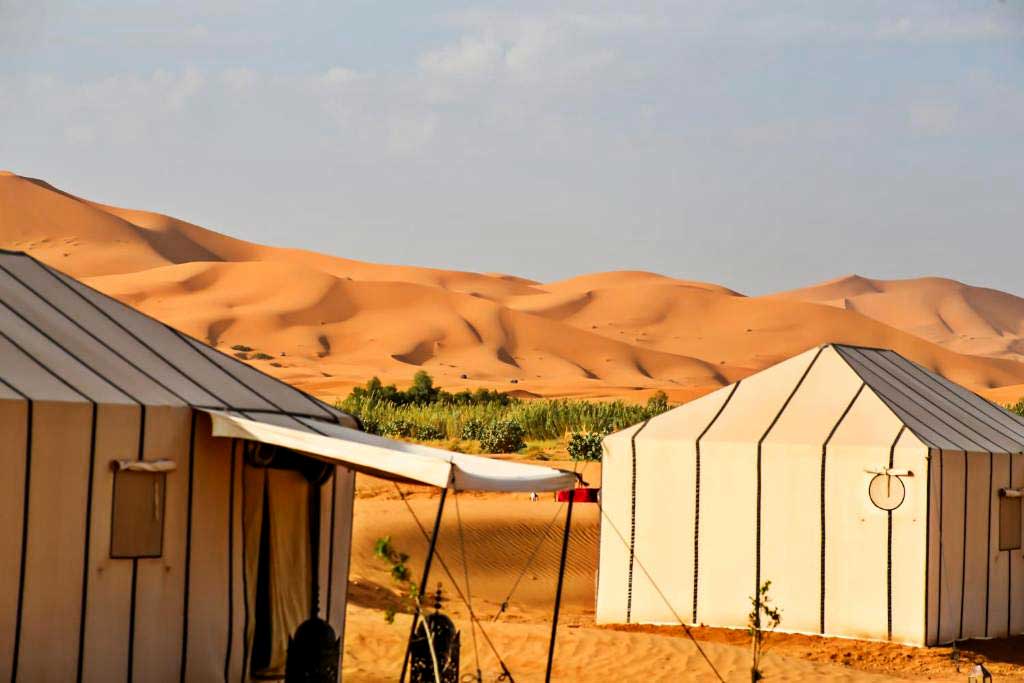 Last stops in Morocco
Back in northern Morocco, we had the chance to meet our Barbary monkey friends and feed them on the way to Meknès. However, Rafa was not pleased to meet these primates. 😛
In Meknes, 150 kilometres west from Rabat, the capital, we decided to stay at Riad Golf Stinia, a 3-star hotel with an excellent price-quality ratio and great friendliness from the staff. As so, a night with breakfast included (made at the time and customized), was for €35.10.
Finally, before coming back to Portugal, we couldn't miss visiting the beautiful "Blue Pearl", Chefchaouen, whose buildings in its medina are mostly painted blue.
In order not to miss out on the best spots in this city, we booked a night at Ibis Budget Tanger, so that we could recover with a nap and a shower before catching the ferry. But the truth is that we were so enchanted with Chefchaouen that we wanted to walk around there all day, so ended up missing the night booked at the hotel, as we were catching the ferry at dawn. Even so, it cost €21.86.
All in all, we spent a total of €655.33 on accommodation.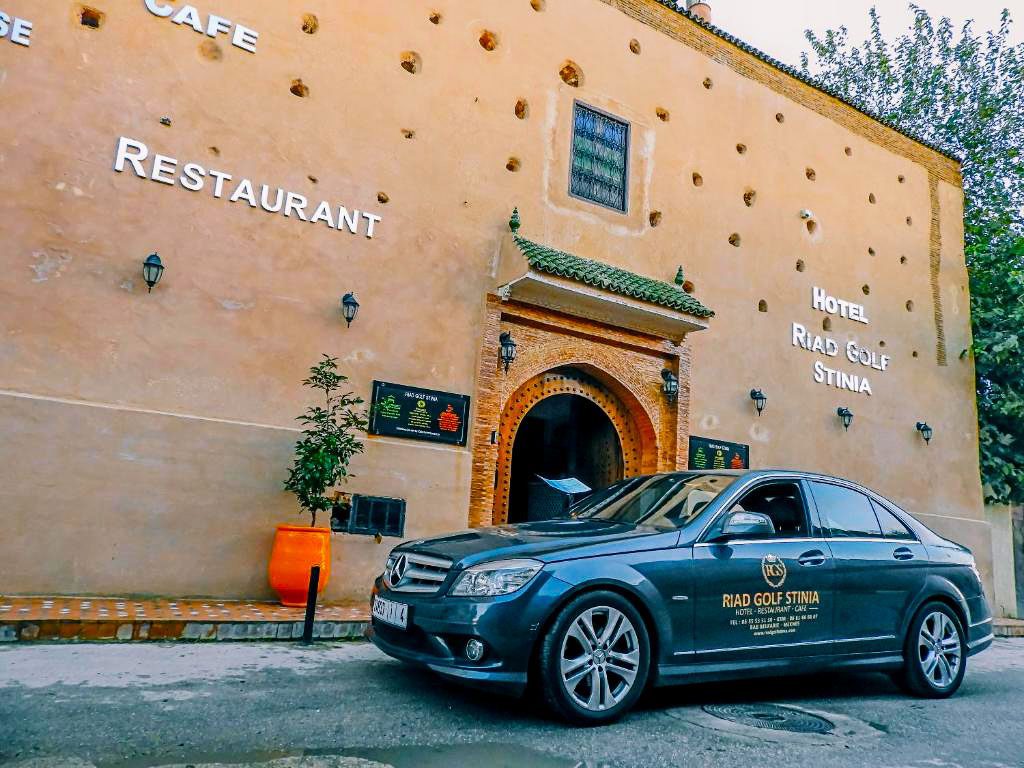 What about food?
Are you curious to know how our diet was and how much we spent on food during these 12 days?
When we go on a trip, we like to be deeply rooted in the country's culture as much as possible. As such, we made a point of not limiting ourselves to hotel food and exploring Moroccan meals, always choosing restaurants, cafes and street sales with great care and attention. The most expensive meal cost us €60 in a restaurant inside the hotel in Marrakesh…nothing we didn't expect, given the menu.
But an occasional extravagance is also healthy, don't you think? 🙂
Otherwise, we had meals for different amounts. We got to eat, each one, for 1 euro only, do you believe it? 🙂

In addition to the meals outside the hotel and the groceries we took (which, with so many walks, quickly ran out), we made a point of going to supermarkets to buy some snacks and bottled water, which is a must-have around the country, even to brush your teeth!

We splitted our food expenses as follows: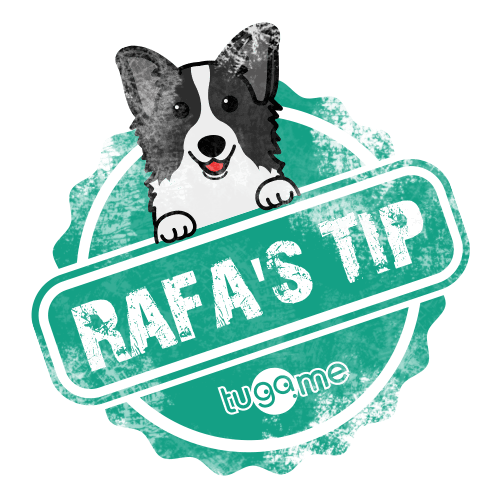 If you want to save more on food in Morocco, you can at street sales and go to the supermarket more often! It's important to say that it's always better to buy your groceries in larger supermarkets/hypermarkets, where prices are always tabulated. Otherwise, in small grocery stores, prices may change without any rule, according to the merchant's state of mind. 🙂
Let's do the sum!
Finally, we are left with other expenses of a more general nature but essential for a pleasant trip in Morocco:
Internet – 2 SIM cards for 30€
Paid activities – dromedary ride for 60€ for 2 people
Tips – guided tours, help with directions and guidelines, good customer service, etc – 10€
Souvenirs and typical products (that you should try to buy outside main touristic areas, it's a big price difference) – 20€

Finally, all summed up, we spent a total amount of [drums rolling]…1477,33€!
Note that it was a 12-day vacation, with several hotels and activities. However, you can always set these amounts according to your preferences and financial availability.
When we began this trip, we were a little concerned, not only because it was a totally different culture from ours. But also because of the way Moroccans would welcome our Rafa in matters such as accommodation, entrance to shops and restaurants. All fears disappeared! We were very well received (the 3 of us!). And we are sure that you will fall in love with Morocco as much as we did!
Check out our complete playlist about Morocco to get inspired and start planning your next trip!
Kisses, hugs and licks
Sara, Pedro and RAFITA 🐶

Useful links:
Currency conversion
Where we booked our accommodations
Ferry tickets