Exploring Serra da Lousã: Pedestrian trail through Schist Villages without using Google Maps
Small clusters of schist and quartzite houses, in very secluded areas and magical places which remind us of some children's stories. Serra da Lousã has several Schist Villages that are worth visiting! We went there for a walk with our friends from the Viagem Animal channel, guided only by the signs marked along the path. No Google Maps!
Do you want to get to know how it went? Keep reading this article, we will explain everything to you!
PR's and GR's – let's keep it simple!
Among rocks and vegetation, we started our walk through PR (and without Google Maps!). PR Is the name for a short walking route. Short routes are always less than 30km long and are defined/marked by municipalities. The following number in this abbreviation is always related to the number of walking paths in the area/municipality. Regarding PR's, the matching sign is always two horizontal dashes; a yellow one on top and a red one on the bottom.
On the other hand, there are also GR's, long routes, which are more than 30km long. The sign that identifies them is also of two horizontal dashes, one white and one red.
In this case, we went on PR5 – ROTA DOS SERRANOS, which starts at the Castle of Lousã, then heading towards Porto Pisão by a forest path. Since it is a circular route, we'd finish exactly at the starting point.

Left or right?
After a descent along Ribeira de São João, we could already see what would be our first stop: the beautiful Talasnal village. We also had to go through the Ermida Hydroelectric Power Station and cross the creek through a metal bridge, ending with a steep climb that left us much more tired than our dogs!
In the small and friendly Talasnal village, we almost felt embraced by those narrow alleys and their magical corners that made us return to enchanting childish stories! Here, we took the opportunity to catch our breath, drink water and taste delicious chestnut and red bean soups!
Now we were ready to move on. Always according to signs and avoiding Google Maps help, of course.
As well as roads, trails also have different directions. Thus, the horizontal lines that we talked about earlier have their different variants:
Straight horizontal lines indicate that you are on the right path and that you should keep walking forward.
When the red line (underneath) indicates a direction, you should continue your journey in that direction.
Finally, when the yellow and red lines cross, it means you are on the wrong path. Here, you must go back and look for any of the above signs.
Watch our video where we give you a hand on it!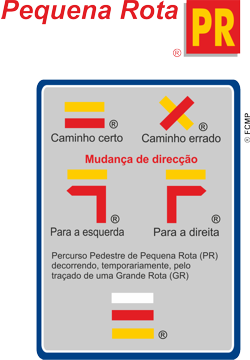 Hard but fruitful
The exit from Talasnal towards Chiqueiro is through one of the village's alleys. After crossing Vergada's creek, there is a long steep forest road. We can't lie that we were about to abort the mission, but the desire to visit the other villages was much greater than the tiredness!
Chiqueiro is the smallest of the seven schist villages in the Serra da Lousã and from here, we head towards the village of Casal Novo, still without Google Maps help. Along this forest trail of pine, eucalyptus and oak trees, we reach the highest point of the trail, where the view over the mountains is well worth it!
When we arrived at our third schist village on this route, it started to rain and that almost left us soaked. However, the eaves on the low-lying houses sheltered us.
From what we have come to understand, there is no longer any permanent residence in Casal Novo. Short term Airbnb rentals only. If you want a weekend away from the city, this will certainly be an option to consider!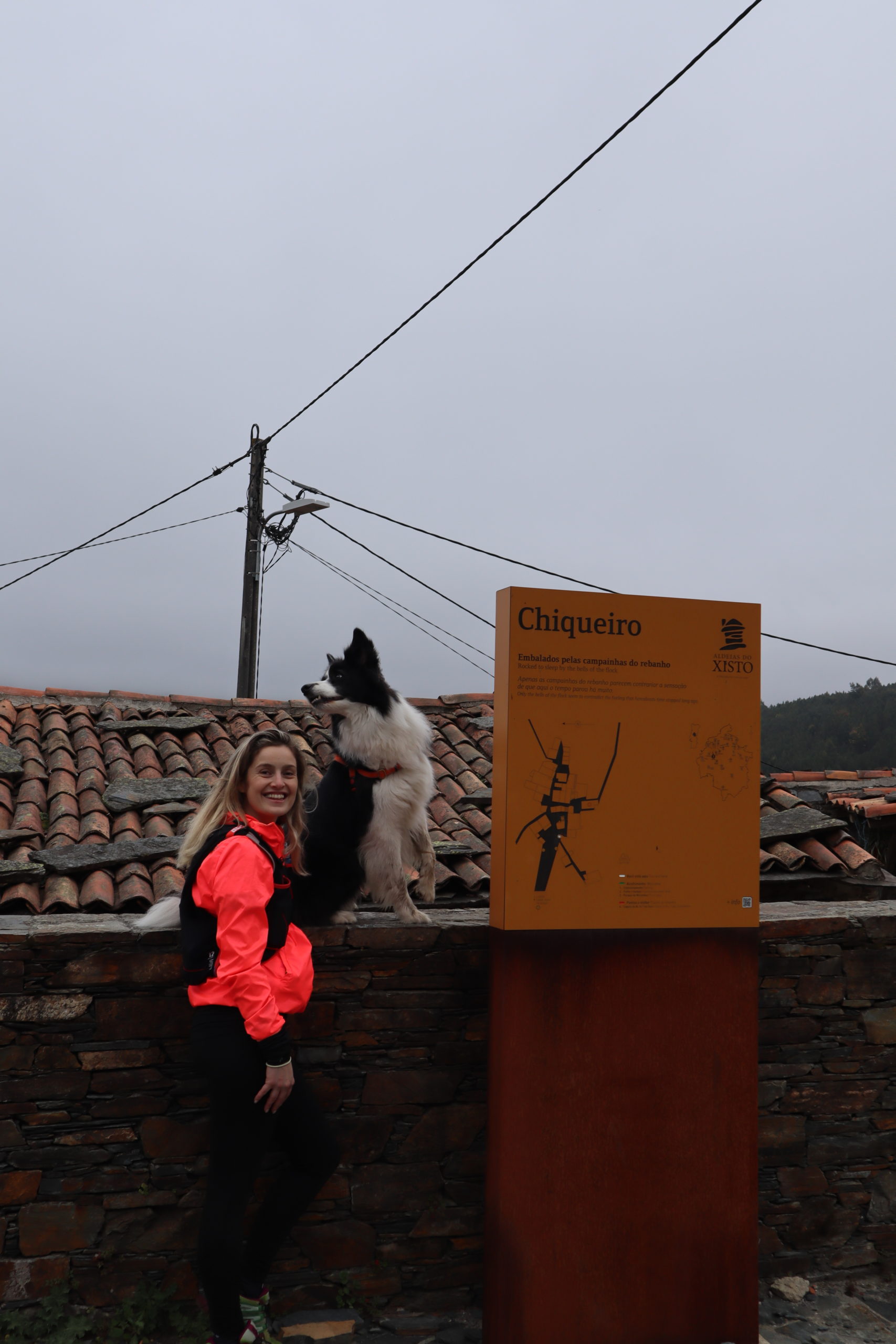 At the end of the route, the castle of Lousã was in sight!
When we left the village of Casal Novo, we found a winding zigzag descent until reaching the cross, where it was already possible to see the Castle of Lousã. Upon arriving here, we know that our journey is coming to an end. 6.4km of tiredness, rain but also a lot of fun with friends!
Sometimes you don't have to go far to make a trail like this.
There are several walking routes spread across our country, where the landscapes are worth all the efforts. And, in truth, Google Maps is not needed that much, is it?
Who knows if there are places you don't know yet! Dare to explore!
Here's what you shouldn't forget to take with you on a nature trail!
Kisses, hugs and licks
Sara, Pedro and RAFITA 🐶
Useful links:
Schist Villages