The best necessaire to take on a trip:
how to easily organize your hygiene products
Creams, conditioners, hairdryers, toothbrushes…there are many products that we need to take on our trips to keep a hygiene routine. But…what if we don't have a lot of space? How to do with liquid products?
In this article we are going to show you we organize our necessaire! Simple and easy!
Forget about those mini cosmetic chests. Of course, it's beautiful but not functional to take on a trip. As we've already shown you in this video, hard cases are always heavier and zips are easier to damage
Meet our necessaire, which turns out to be an ordinary packing cube (read our article about packing cubes here), and everything is planned to the tiniest detail. The focus should always be to avoid exceeding space and weight in the suitcase. However, if you are traveling by plane and choose to take your necessaire with you in the cabin, there are limits that you cannot exceed.
Travelling by plane
If you are traveling by plane, you can take your cosmetics on hold (where there is no limit on liquid amounts to be transported) or in the cabin, in your handbag.
Inside a plane, more specifically in the hold, the bags can be somersaulting endlessly and this can damage some stuff inside your necessaire. We suggest using non-breakable plastic containers only. As such, you won't have any problems when you arrive at the destination if you choose to take your cosmetics in your hold bag.
Inside the cabin, space is always limited, which means rationing space in detail for each passenger. At Lisbon Airport, for example, the maximum amount of liquids per container is 100ml, inside a transparent bag or bag with 20x20cm dimensions. But this rationing will also help to control the overall weight of your cabin bag. It's not all bad 🙂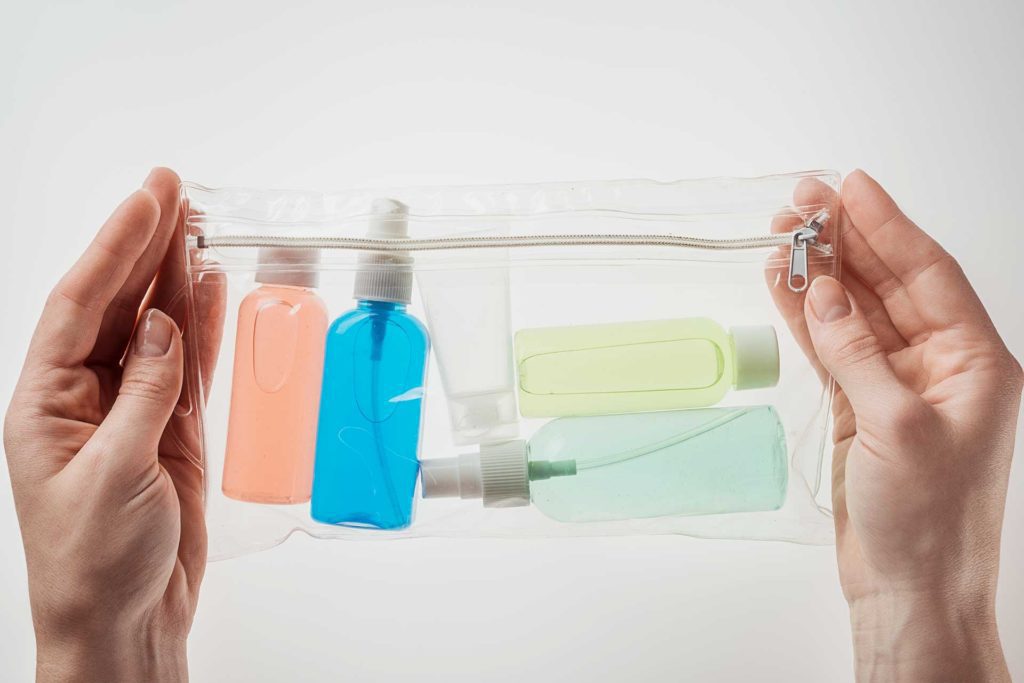 Testing is the key!
Liquid goods:
A valuable tip that helped us a lot was to test the containers. In other words, before traveling, try using your travel bottles at home with liquids (shampoo, shower gel, etc.) at home. This will help understanding how long/days each package is used. For example, if 100ml of shower gel is ok for 4 days and you are traveling for 8 days, you already know that you will have to take two 100ml containers – never a 200ml one!
But for our experience on short trips, 100ml of some products is more than enough. Therefore, we usually opt for 80ml bottles. As such, we're saving some volume and weight already! 🙂
There are products that we use less than others, right? Is it necessary to take an entire toothpaste tube for just a weekend? We don't think so. Therefore we started using individual tiny vials to put the toothpaste on. We assure you that you'll be coming from the trip with outstanding oral hygiene!
Perfume and cosmetics:
If you're one of those who can't live without perfume, you'll love knowing that there's no need to take your big perfume bottle on your trip! There are also special containers to put and store perfumes (as you can see here below).
Just pour your favourite perfume here and avoid any damage to the original bottle! Thus, you also avoid the curiosity of "stick-up guys", which are very common in hotels in some countries. Once no original bottle, the brand cannot be seen. It just goes through a small spray bottle inside your necessaire.
Anyway, if you don't want to be as specific as us when picking the perfect container, you can find a wide range of cosmetic products in travel format, in supermarkets and in other stores. Just buy what you need and put it inside a 20x20cm transparent bag.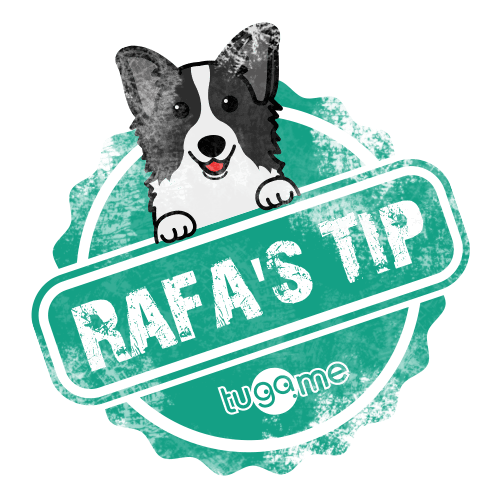 It is important to make sure that you buy good quality containers so it does not spill.
If not completely filled and under air pressure, these containers can also burst. Before closing, remove as much air as possible.
Electronic devices and other products:
Hairdryer, hair straightener, shaver… it drives us crazy, just imagining the space it takes in a necessaire, right?
Fortunately, there are all these goods in travel format already, which will definitely help you. For the hairdryer, we bought BaByliss BAB5510E, which turns out to be a travel version of Babyliss' professional line. Of course, the voltage is not the same as a conventional professional hairdryer, but it does its job quite well.
Regarding the hair straightener, our choice goes to BaByliss BabySleek. If the idea is to have straight hair, you can opt for this version with confidence, also by Babyliss. TUGA.ME honour! 🙂
Toothbrushes and hairbrushes can also be replaced for travel shaped ones! There are several affordable stores where you can easily find smaller and/or foldable items. It looks like magic…but magic that makes life much easier for us!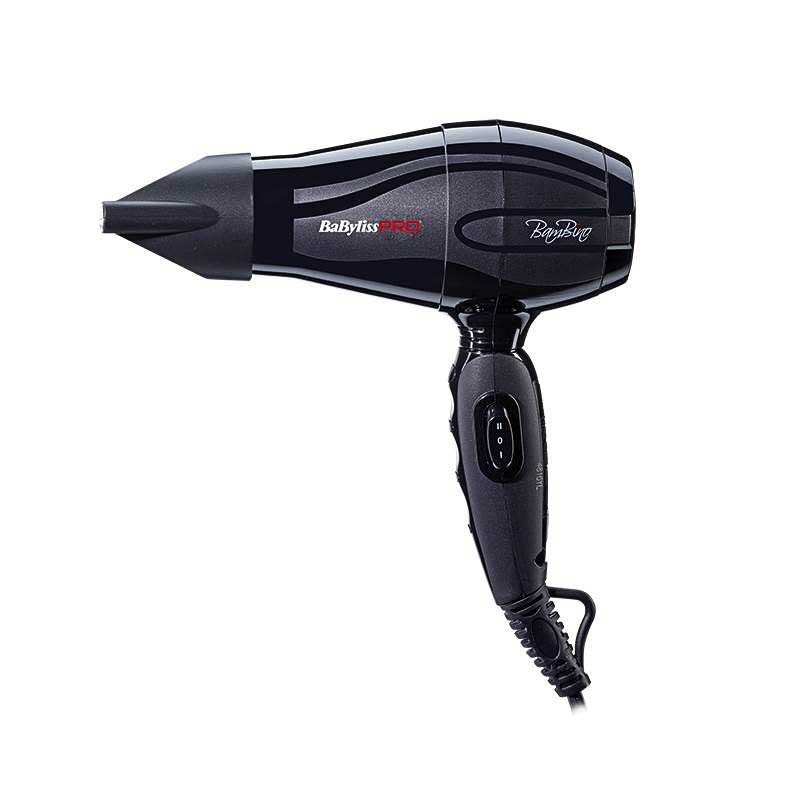 Just a memory helper…
Are you always afraid that something is missing from your necessaire? Don't despair, we'll give you a hand with this basic checklist:
Shower gel
Shampoo
Hair conditioner
Hairbrush
Body lotion
Toothpaste
Toothbrush
Perfume/cologne
Cotton swabs/cotton pads
Makeup
Makeup remover
Face and eye creams
Hairdryer
Hair straightener
Shaver/electric razor
We suggest you use a similar list, customized according to your needs. As such, you can cross it off, item by item, until your necessaire is complete. You won't miss anything this time!
What about now? Now we can only wish you nice trips around! 🙂
Kisses, hugs and licks!
Sara, Pedro and RAFITA 🐶