Saving up to 278 euros on a plane trip? Yes, you can do it!
Saving Tips with DriiveMe
Anyone who knows us knows how we love to save whenever it's possible. We love a good promotion and are always looking for the best deals. For those who don't know us, hello! We are Pedro, Sara and Rafa and we'll show you how you can avoid spending up to €278 on your next trip with the help of DriiveMe!
Did we challenge your curiosity? So go down to read and find everything out!
You're going on a trip and you're full of nerves because you don't know where to leave your car, right?
Yes, we understand your drama, as we've been through it several times. But then we got to know DriiveMe, a low-cost car rental company. Soon, the fear of leaving our car in an expensive parking lot for several days, without knowing exactly where it is, was no longer a problem.
How does DriiveMe work?
We used this service for the second time on a trip to Lisbon Airport. Check the article about our first DriiveMe experience!
Through a quick sign up on its mobile app, we could select origin and destination, type of vehicle and departure date. Soon, it showed a list of the cars available. As we are quite fancy, we immediately picked a grey Mini Cooper D that fulfilled our expectations just by watching its picture! 🙂
We picked it up at Sá Carneiro Airport, in Porto, more exactly at the Guerin counter. Paid only 1 euro, not counting fuel and tolls – a symbolic amount for this service provision to the vehicle's owner, who intended to take it from point A to point B!
Indeed, the trip would only take a few hours but our rental would be available for up to 24h, which seemed to us like an excellent deal!
Pedro's eyes sparkled as we got into the car! The variety of sensors and cameras left him completely overwhelmed and, for a moment, he forgot the purpose of that trip – to go to Lisbon Airport to catch the plane to Denmark!
We arrived in Lisbon late already, due to a road accident. Thus, we quickly left the car in the booked parking lot, as indicated when we left. We were about to board!

Why did we save 278 euros?
Our worries about where to leave our car completely disappeared by choosing to travel on a rental car. If you travel by plane and take your car to the airport, you know how tough it can be to find a safe and affordable car park at the same time. There are indeed several long-term parking services available at Lisbon airport specifically, and some at reasonable prices. The worst point is that sometimes you don't know where your car is during the days you're away, as it can even be parked on a non-surveillance busy street.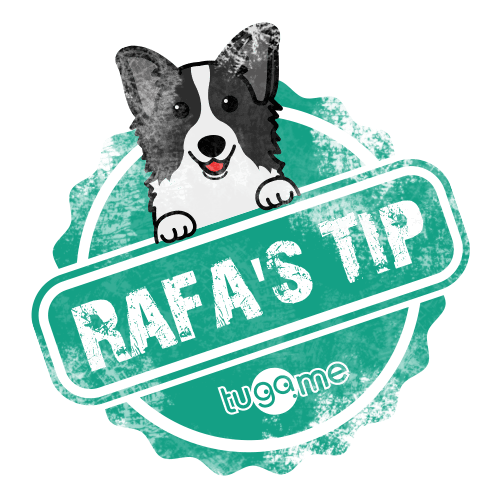 Note that some of these car parks have a free transfer service. In other words, they deliver the car at the airport door. However, dogs are not allowed in most cases. So, if you want to take your buddy with you, check all the available options!
Therefore, we always prefer to leave our car in charge of a safer service when using long-term car parks. Being safer, it will obviously be more expensive. According to our research, the prices of car parks inside the airport go from €5 to €39.71 per day. Considering that we would be away for 7 days, would total €35 and €278 respectively! And it's too much for a used-to-save wallet, isn't it? 🙂
Savings across borders
As a coincidence, the place where the rental company was located (in this case it was Guerin) and where we left the car was right next to the most expensive parking lot at the airport, just 2 minutes from our departure gates!
Once again, excellent service for just 1 euro!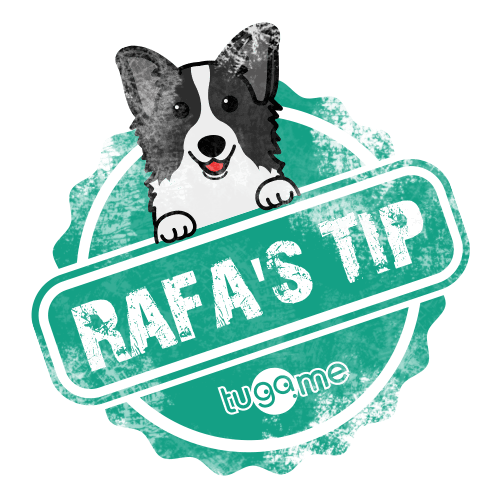 Note that DriiveMe exists throughout Europe! So if you find a cheaper flight outside your home country, do it like Pedro and Sara and consider this 1€ rental to get around to any other European airport!
As you could see from this article, we become DriiveMe fans and love its 1€ rentals! It's pretty useful, not only for going to the airport but also for moving, for example!
Anyway, we will continue using this service around here to go to any airport within Europe and also avoid spending part of our travel budget on car parks!
And what about you, did you know DriveMe? Sign up and start saving on your trips too!
Watch the video we made with all the details about this journey on wheels!
Kisses, hugs and licks
Sara, Pedro and RAFITA 🐶
Related links: