Trip to Copenhagen: Having dinner for 100 euros in a good restaurant
As we already showed you in previous articles, we love almost impossible challenges. Today, we assure you that the challenge we set ourselves will not fall short of expectations!
We came to Denmark, a well-known country for its high cost of living, but won't we be able to dine in a good restaurant, in a prime area of Copenhagen…for less than 100 euros? Scroll it down to read this article and find it out!
The rules of this challenge
These days in Denmark were amazing! We stayed at First Hotel Kong Frederik, a 4-star accommodation, right in the centre of Copenhagen, close to Tivoli Gardens. The decor was elegant and romantic, in a 19th-century-old house.
However, we all know that Scandinavian countries always have a very high cost of living compared to southern European countries, right? As such, we decided to challenge ourselves (and our wallets) to find a place to dine in the tourist area of the city, for less than 100 euros! The rules we defined were the following:
dinner for both of us had to be under 100 euros
it had to be a pet-friendly restaurant
had to look good
had to have customers inside
The first restaurants that we passed through and that we liked, didn't fully meet the requirements. Either they were empty, or the price for both exceeded the amount we had agreed. The average price per person was around 469 Danish Kroner, which is around 63€.
But the truth is that we were a bit hungry already and that, in Denmark, night falls quite early, so dinners are also early. As such,: we had to click our heels!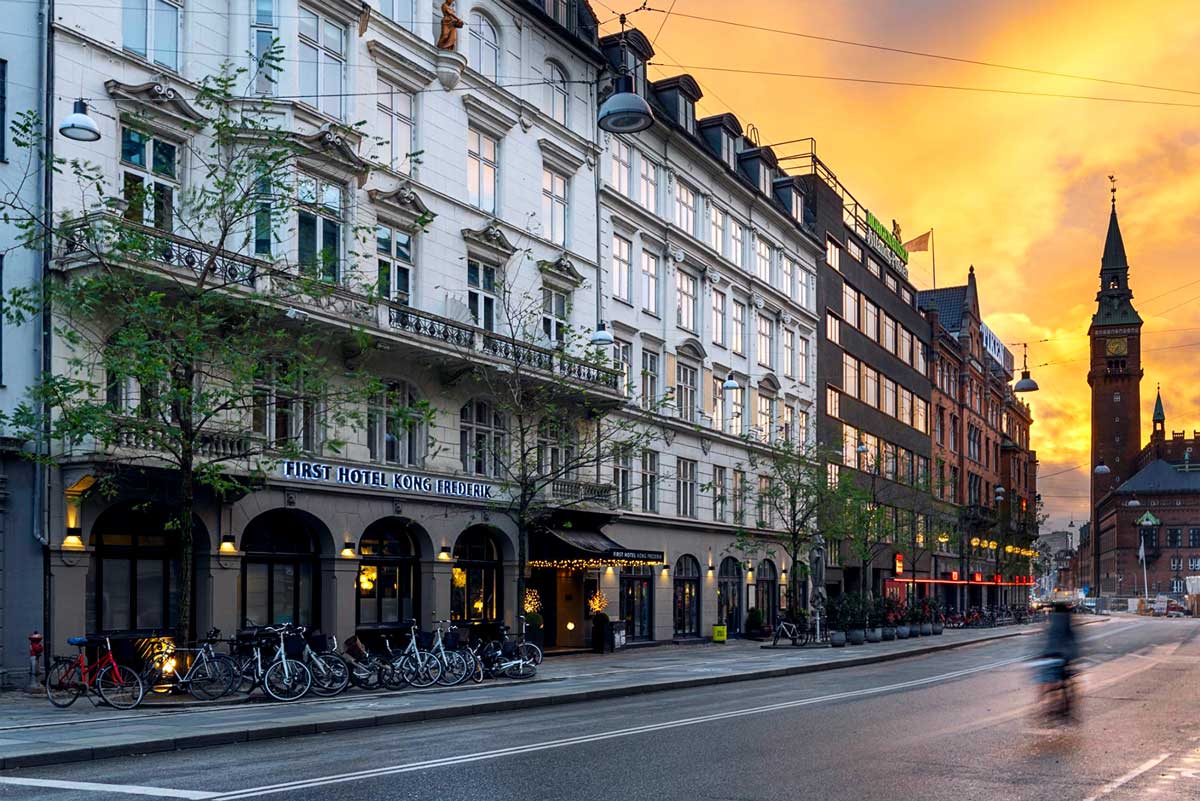 Finally dining…and filling all requirements!
After a long walk through the streets of the centre of Copenhagen (where Sara also took the opportunity to take a look at the shops), we must confess that we were already losing hope of finding what we wanted. We were even considering the possibility of, once again, having sandwiches…
But suddenly, we found a restaurant that, although it did not meet the requirements perfectly, was excellent, given the late hour, the cold… and the hunger, of course!
Cocks & Cows is an artisanal hamburger-style restaurant, quite sophisticated, either by the dishes or by the decor, and would be under 100 euros. It allowed Rafita to enter with us, which was a plus and there were also plenty of customers inside the restaurant. We didn't love the idea of having to pick cutlery from a crockery jar, but just because of that, we couldn't abort our mission! 🙂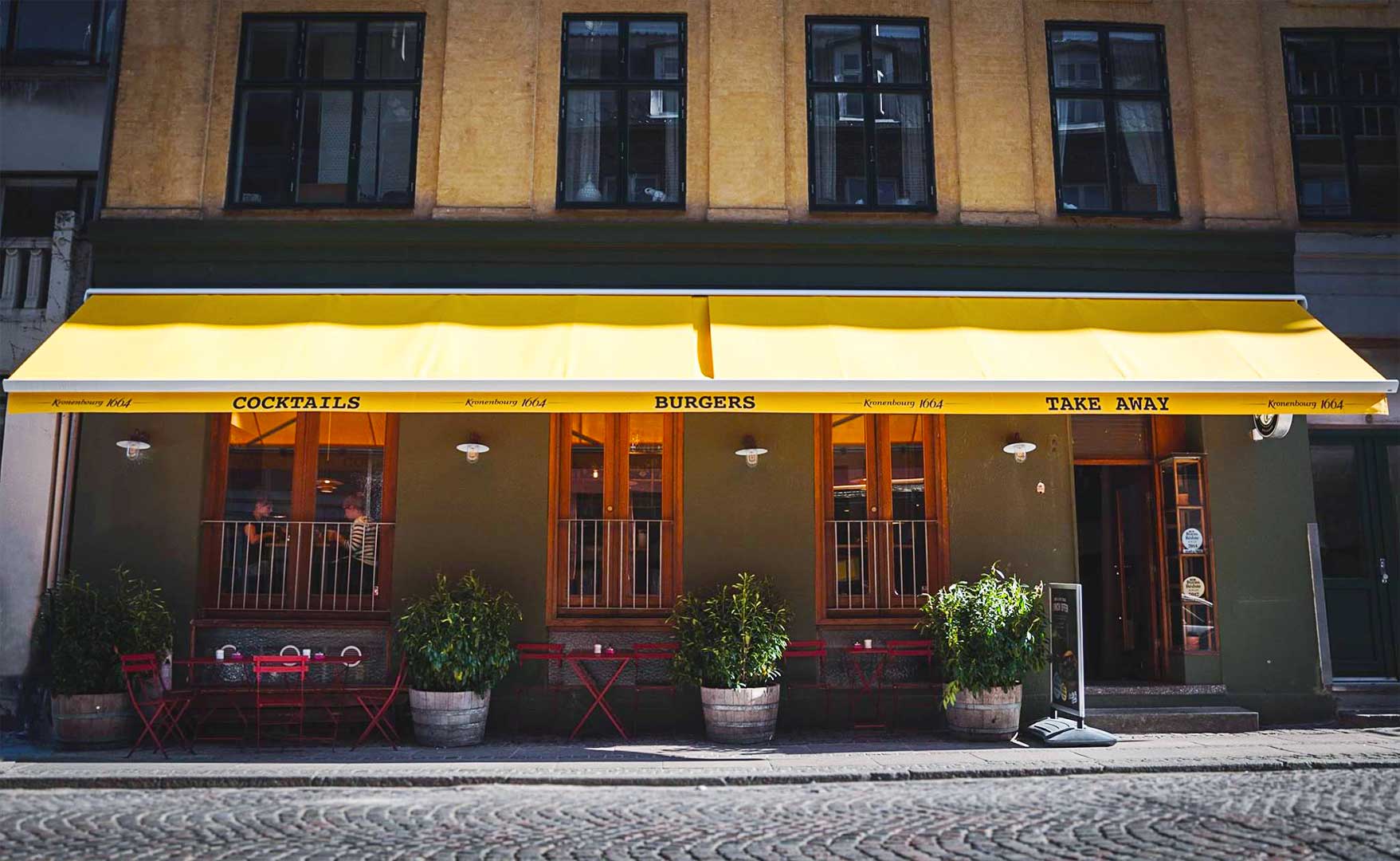 Danish jokes
As soon as we sat down, Pedro decided to get up to the shooting of the space, as usual. Immediately, one of the employees came to us with his most serious face, saying that we couldn't film there. We got a little hampered and said we were going to shoot just us and the meal. But he kept saying we couldn't because it was house rules. We looked at each other in silence and then at the employee, who laughed aloud and said it was just a joke. What about the Danes' sense of humour? 😛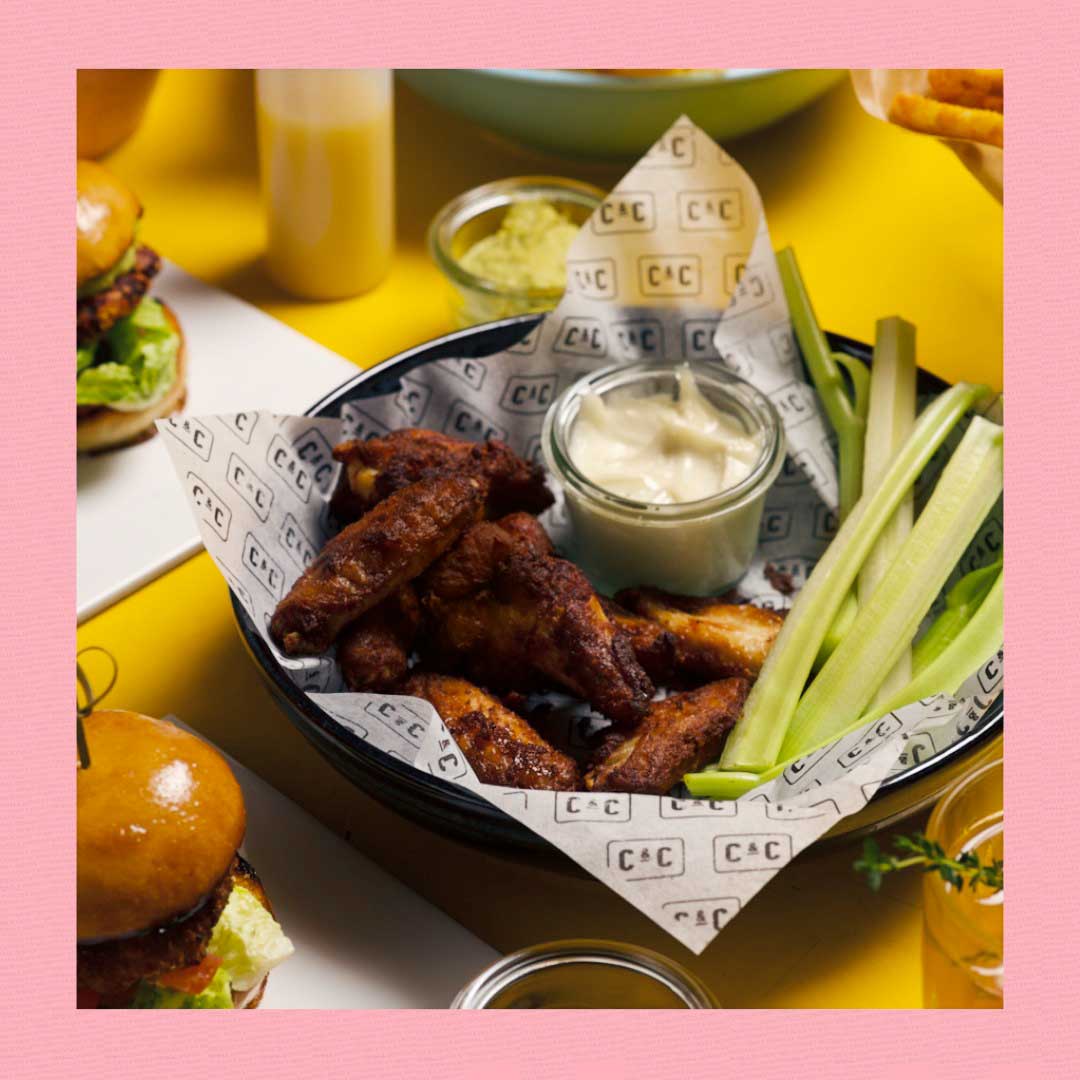 From the scent to taste…we were surrendered!
Our orders arrived at the table with a delicious smell that entered our nostrils without asking for permission. It was too appetizing! We opted for peppers for starters, a veggie burger with sweet potatoes and some chicken wings. To live up to the fact that we were in Denmark, we asked for a mug of Heineken and water, which was free…
Indeed, we usually go on a vegetarian diet. But in some places, we have to put our preferences a little aside. Anyway, we were surrendered to these flavours. Even more when the desserts arrived: lemon cheesecake and salted caramel mousse. Each spoonful was like a small step to sin. It was impossible to resist! Luckily, on our trips, we do a lot of hiking, so calories would be burned soon! 🙂
Mission accomplished!
Well, what seemed impossible turned out to be quite affordable. For this meal, we spent only 476 Danish Kroner, which meant, at that time, 63€ (R$299). It should be noted that these values no longer correspond to reality due to fluctuations in prices and exchange rates. But you can see here the accurate conversion of values to Euros and Reais.
It is impossible to compare the price for dinner in Copenhagen to the same in Lisbon or Porto. It is a totally different reality! Denmark's cost of living is much higher, but wages are proportional to the prices charged, as well as they have more and better social benefits comparing to Portugal.
To see how this challenge unfolded, you can watch our video here.
We just can't assure you that you won't be mouthwatering as well! 🙂

Kisses, hugs and licks
Sara, Pedro and RAFITA 🐶
Useful links:
Currency conversion