Half a day in Budapest…with a dog!
How Hungarians welcomed Rafa
As you know, TUGA.ME goes very well with adventures! Some more radical than others and, as such, we decided on a road trip…and this time we visited several Eastern European countries!
Hungary, Slovenia, Croatia, Bosnia, Montenegro, Serbia, Northern Macedonia, Bulgaria, Kosovo, Romania and finally…Hungary again!
We finished this adventure with a golden key and we couldn't have been happier with the way we and our dog were welcomed in Budapest.
We tell you everything in this article!
Budapest, Hungary capital. It is crossed by the Danube river and several magnificent bridges! Although we only had a few hours to visit this city, we tried our best to discover some attractions, try restaurants and experience the local's essence! What we didn't know was that our dog Rafa would be so well received around here. Yes!
However, when traveling with a dog, some extra care is also needed.
Here we show you some examples:
Restaurants:
We managed to make sure that every restaurant we went to in Budapest was pet-friendly. In such a way that not only our dog could get in, but they rushed to bring him a bowl of water as well.
We started our road trip through Budapest and that's where we ended up. However, we didn't enjoy our first nor our last day there, as we immediately went to Slovenia.
Our choices
On our first visit to Budapest, we had lunch at a small corner grill that, despite being tiny, served us a mouth-watering Brazilian-style barbecue! At dinner, a vegan restaurant awaited us. Napfényes Etterem, which surprised us with its alternative Hungarian delicacies, adapted to the vegan style that we like so much.
On our second visit to the city, we came across a pleasant terrace by the river, the Esetleg Bistro, where we tried goulash, a typical Hungarian dish. We loved it and so did Rafa, who stayed at our feet, recovering energy for half an hour!
We opted for a restaurant a little different from the usual for dinner that day in Budapest. The Robinson Restaurant. A calmer place, next to the lake in the Városliget Játszótér park. That very romantic place was the perfect scenario for us to taste some more typical Hungarian delicacies. And it was so beautiful that seemed to have come straight from Masterchef! Shooting for Instagram was a temptation impossible to hold there! 🙂
Once again, the restaurant staff was amazing! As we arrived there with a dog, they made a point of moving some chairs away so that he could lay on the floor with more space and brought the usual bowl of water, of course.
There no one was surprised by Rafa's presence inside the restaurant. Something that is not so common in Portugal, for example, where some people still look at him with some strangeness or disapproval. During a roadtrip through Eastern Europe, we went to Budapest, Hungary, in the company of Rafa, our dog!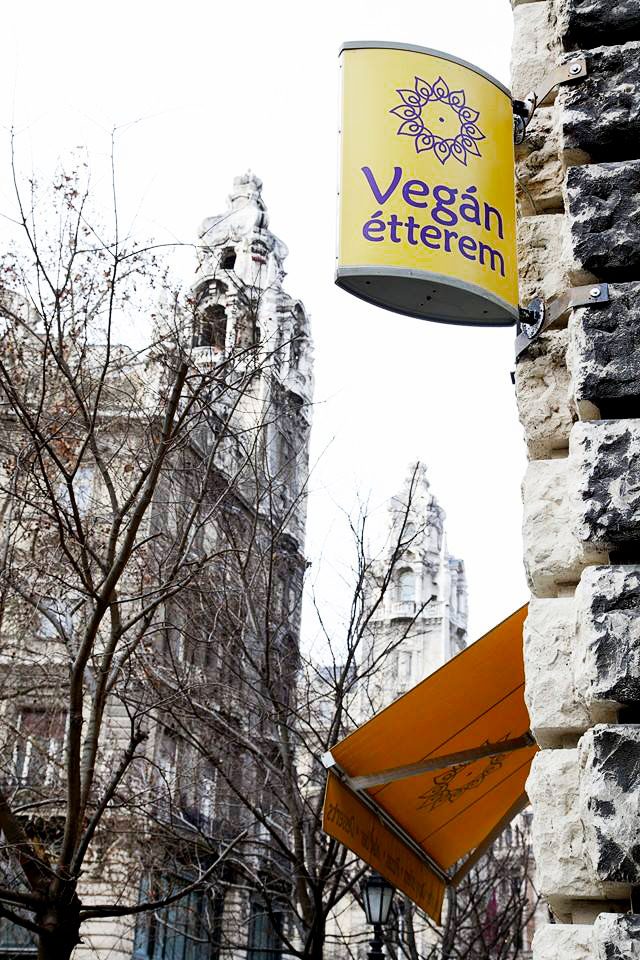 Attractions in Budapest:
Szabadság Bridge
After having lunch on the terrace, we decided to walk from the riverside to the oldest bridge in the city. The Szabadság Bridge (or Liberty Bridge), also known as "the green bridge" where it is amazing to see the number of padlocks hanging on the bridge structures!
We stayed there, where we enjoyed that hot May sun, lying on one of the arms of the bridge. They say that this bridge is beautiful to see in the evening when lights turn up. Unfortunately, we didn't get to prove it, but we can say out loud that during the day it is, by itself, fascinating!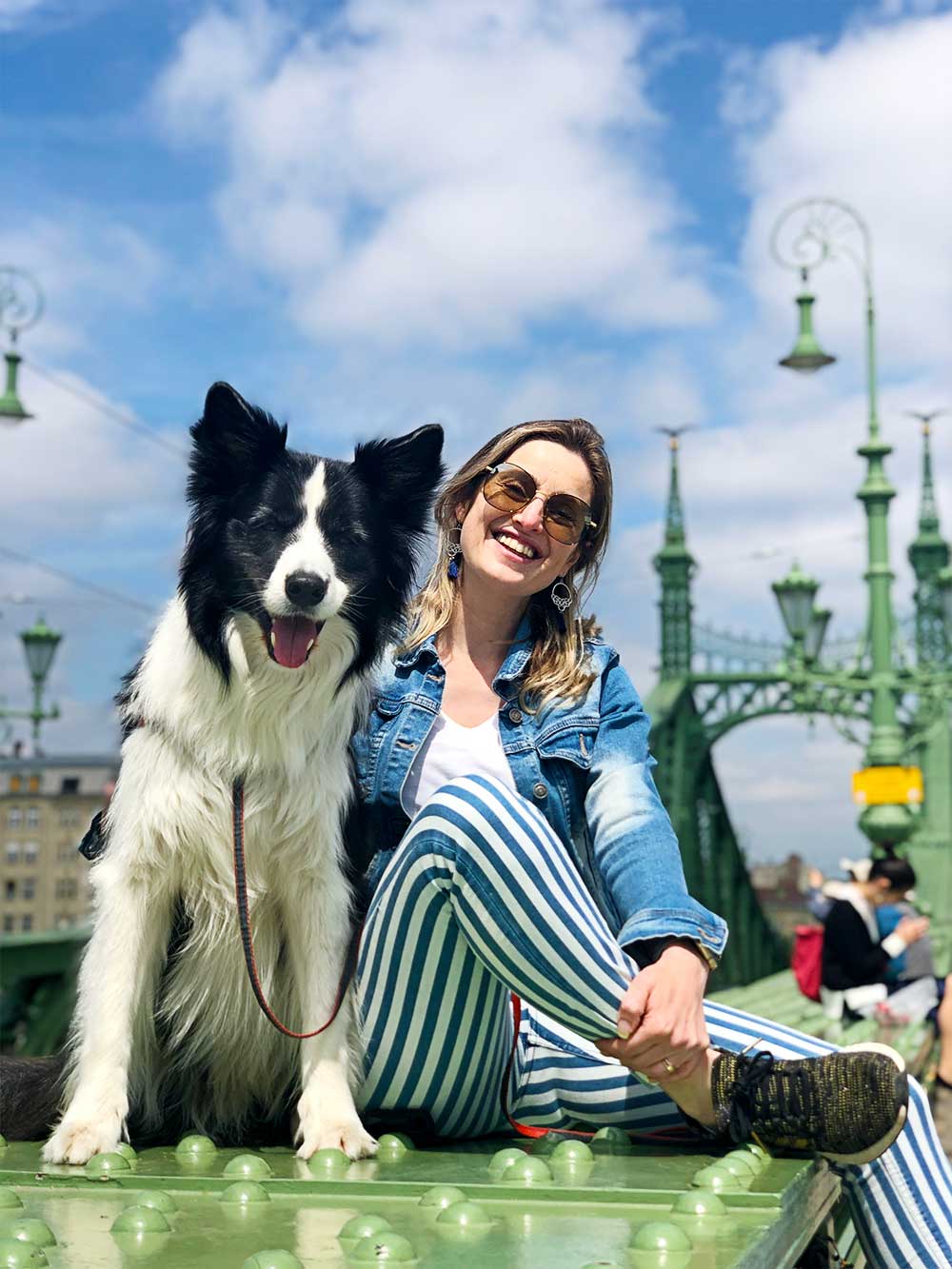 Széchenyi Thermal Baths
As we were on an "against the clock visit" and were quite tired already, we left Buda castle for a future visit and decided on a more relaxing program – the Széchenyi Thermal Baths. These well-known pools, at 37 degrees, were built in 1913 and are located in the main green park of the city. Therefore, it is one of the most visited attractions there and we had to go there, of course!
It was an interesting experience, considering that the spa is inside a neo-Baroque palace whose decoration is quite sophisticated. Thus, it even seemed to have stopped in time, with small cabins for the spa users to change clothes.
It is a crowded place, so this was the least positive aspect that we considered to our visit.
However, animals are not allowed in, so we had to find a quick alternative to our Rafa.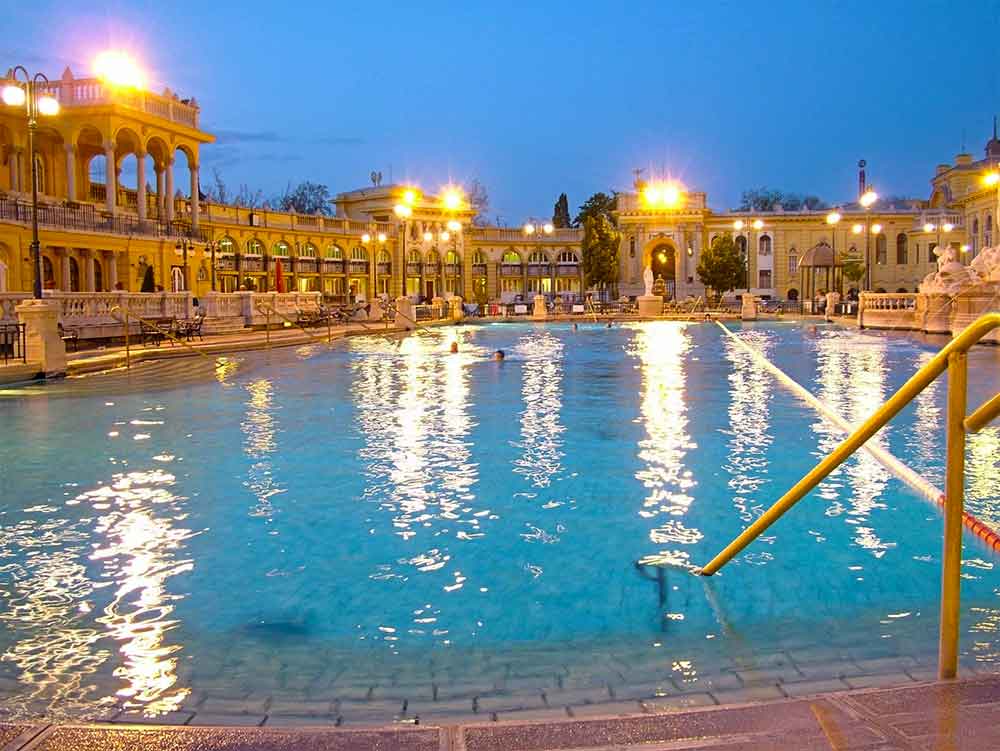 Services:
Petsitting
Through a quick search on the internet, we found an app – Pet Backer – that aggregates all kinds of services provided to pets. From grooming, dog walking or even daycare for dogs! In our case, we just wanted a pet sitter to look after Rafa for a few hours, so that's what we selected in the app. Then, just entered our location and got a list of the available petsitters there.
Not far from where we were, we opted for Margarita, who was willing to take care of this restless Border Collie while we were at the spa. We went to her house and, as we met her, we were much more relaxed to see the sweet and tender way she immediately treated our dog. During our absence, Margarita sent us pictures of Rafa to show us that everything was going well.
Although she complained about Rafa's energy (something we already knew!), she told us that she was throwing balls at him for 3 hours, to tire him out. It didn't happen! But we can say that we loved this experience and recommend the app! 🙂
Carwash
Since we were driving a rental car, we decided to clean it at Non-Stop Hand Car Wash, right near the spa. So, we merged 2 in 1 and! For only €5.37, we had the car cleaned inside and we didn't need to pay for parking during the time we were enjoying our thermal bath! Isn't it amazing?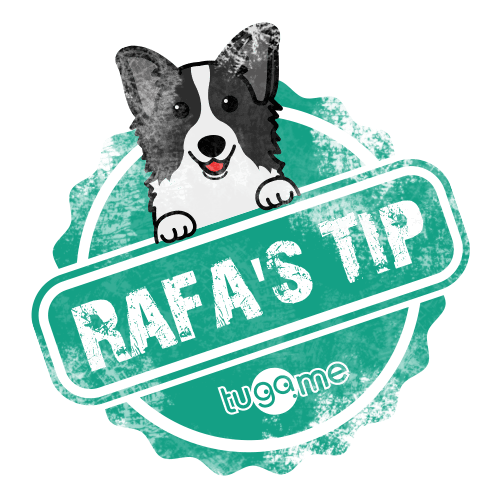 When using a rental car, it is important to ensure that you return it clean inside, free from pet fur, as it is considered "extreme dirt" by rent-a-car companies. This way, you avoid paying an extra fee to cover this expense.
To conclude, Hungarians were so kind towards us and our dog that it was impossible not to want to return to get to know the rest of Budapest!
Thank you, Hungary! We truly felt at home!
Watch here the video of our short stay in Budapest with Rafa!
Kisses, hugs and licks
Sara, Pedro and RAFITA 🐶