An adventure in Morocco: between Marrakesh and the Sahara Desert, there are never-ending mountains!
Have you heard about the Atlas Mountains?
Those are the largest mountain range in North Africa and a must for anyone who's looking for the warm sands of the Sahara Desert.
Who was there? Us and Rafa, of course! We crossed these mountains and their gorges. Along the way, we had some incidents. Do you want to know which ones? Keep reading this article!
Arid, dry and muddy. This is how we describe the Atlas Mountains. However, visiting this place is well worth it, as the landscapes are breathtaking.
Traffic rules are made to be followed!
Moroccan policemen (Royal Moroccan Gendarmerie) were also breathtaking, as they interrupted us when we're just starting to shoot a video! We found a very appropriate spot on a landscape, but guess what, the road was under construction! And if these courses in Atlas Mountains were already winding without it, they were worse during these meters. We heard the police horn and off we went running to the car again. This trip would not be the same without another episode with the police (watch here the moment when we were about to be fined in Morocco!)!
Apart from these episodes, we were always very trustworthy with traffic rules and speeds because even on these roads, there are several checkpoints with speed cameras and we soon realized that if there are people who strictly follow the rules, it is the Moroccan people.
When we see this sign, what would we do? Stop near the sign, or further ahead, or further back. Well, in Morocco, this entitles you to a fine, because the rule is to stop EXACTLY where the stop sign is. Just barely, and once again, we escaped a fine. We can already say that we are "the fine fugitives" in this country. Maybe we owe it to Rafa's loving muzzle. Nobody resists him, not even the police. 🙂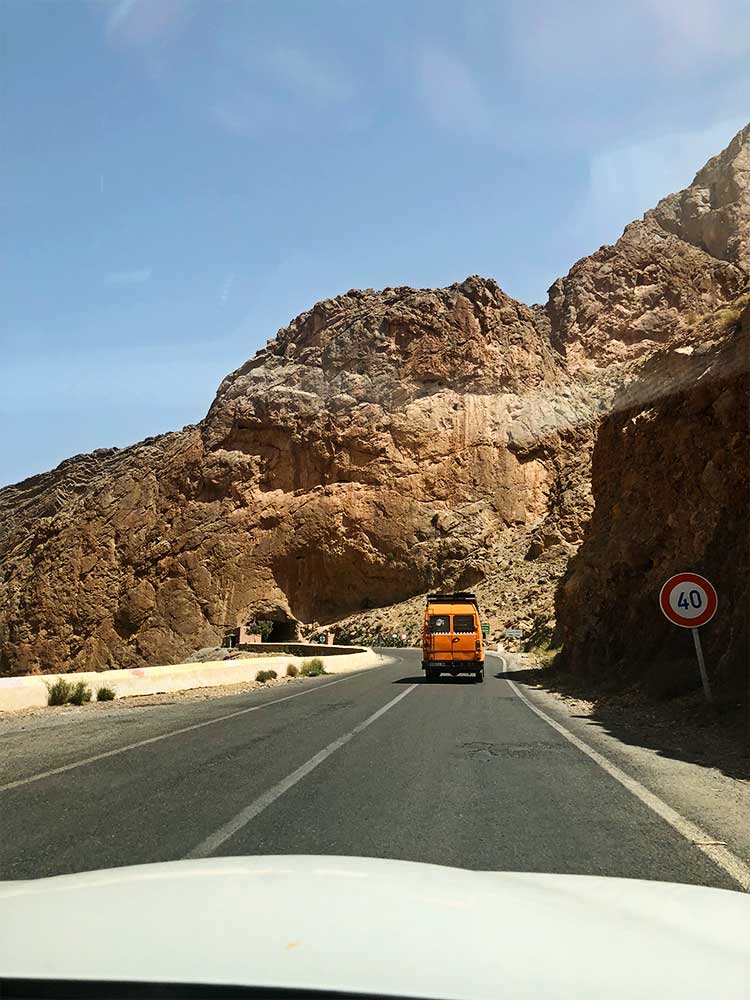 Grand Canyon of Morocco? Almost it!
Yes, the pictures are amazing but over there, the magnificence is a little scary. In addition to the high altitude of the mountains and canyons, the roads have tight twists and turns, so it is not the best place for racing. 🙂
Despite that dog-tiring heat and the dry weather, it still rained heavily. It is true! If the route was already dangerous, the flooded roads were challenging to drive on and get around there, so we took a detour and visited CLA Studios, in Ouarzazate. Click here to read our article about this experience.
The next day, we decided to go on a trail with Rafa. Along the way, we got to know one of the largest canyons in Morocco – The Todgha Gorges – composed of impressive cliffs that reach 300 meters in height, separated only by about 20 to 50 meters.
Between these striking walls runs the Todgha River as well as a road that follows the gorge. When driving on this road, we experience a feeling of impotence that only nature can transmit to us. We'd even risk saying that we felt "swallowed" by the landscape!
But the Atlas Mountains do not live only by immensity. The colours on the canyons are also noteworthy; a wide range of warm tones such as pink or orange, according to sunlight.
If you are a nature lover, the Atlas Mountains and The Todgha Gorges (Gorges du Todra) in particular are a must-see!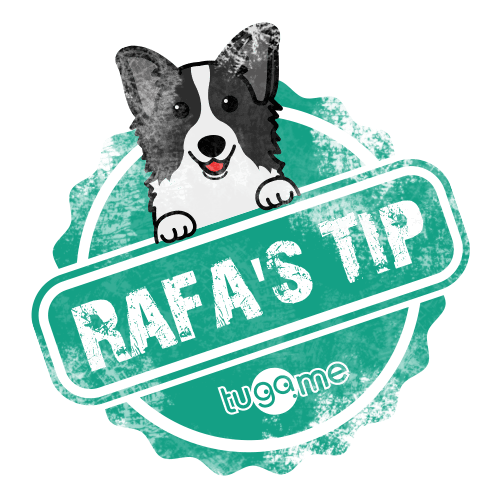 Do not neglect hydration. Despite the wind up there, the sun and heat are also quite intense, so water (preferably always bottled!) is essential on this walk.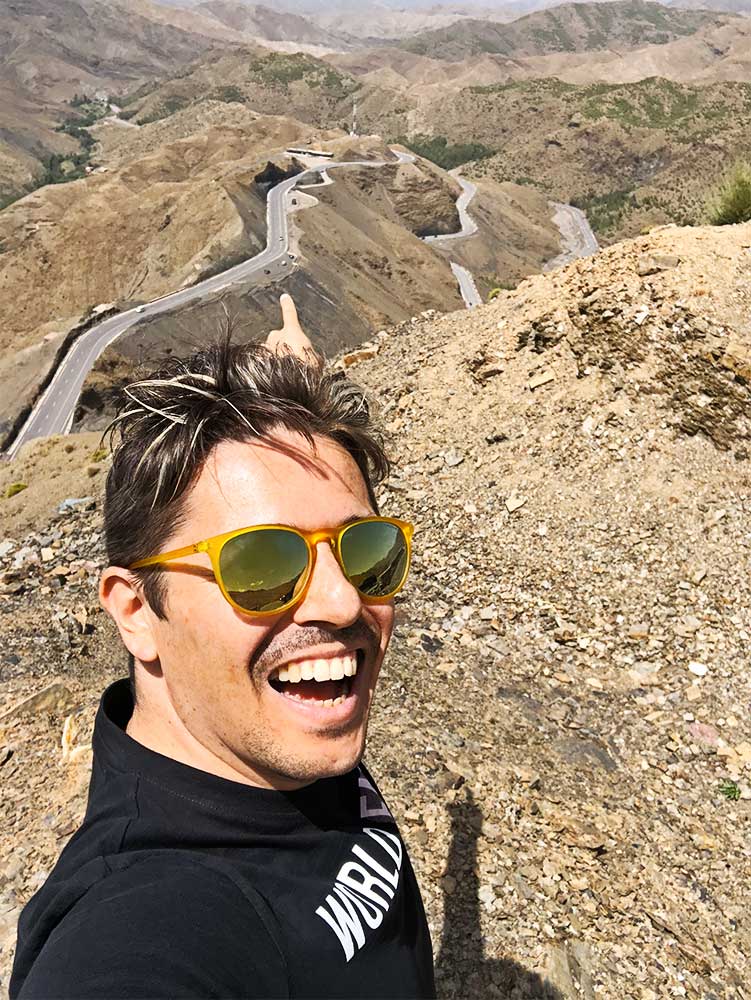 First days in Morocco
We were a bit distrustful and looking over our shoulder, but Moroccan people were a great surprise. The kindness, the hospitality, the freedom we felt when walking in the streets was priceless, especially for Sara who was afraid of the difference in how women were treated in Morocco, which is explicit in some blogs on the internet. However, there was great respect for female tourists, without any excessive proximity or abuse of trust.
Regarding Rafa, you can see the joy stamped on his muzzle; until then, he was able to enter all public places with us, although he had to submit, of course, to the fans who hugged him and asked us to take pictures of him, as it is not at all common to see dogs in the streets there.
The requirements of being a friendly dog, what can we do? 🙂
Kisses, hugs and licks
Sara, Pedro and RAFITA 🐶