Walking trail in Serra da Freita: Our choices
We decided to take a break from our inertia and went to Serra da Freita for a trail. We must confess we're missing it already! But every time we take these nature trails, some things always come with us. Read this article to get to know our "hiking kit"!
It was about 8 kilometres in a circular route through Serra da Freita. These mountains are between Porto and Aveiro, and the trail would start and end at the Merujal Camping Park. It's PR7 – NAS ESCARPAS DA MIZARELA, and you will find idyllic landscapes and breathtaking views around there. We can't say it's an easy route because there are several ascents along the way, descents and loose stones. But slowly and carefully, we assure you that you do this trail with your eyes shut! 🙂
The smartphone is a must-have
Turning off technologies and enjoying nature to the fullest is revitalizing. However, it might not be fun if we get lost on an 8 km route that takes about 3 and a half hours to complete. So, as admittedly gadget fans, we never do without our smartphones.
Fortunately, there is Wikiloc, which is, in our opinion, the best way to plan and make trails safely. This site (which has an app as well) integrates free GPS trails and waypoints for hiking, cycling and other sports activities. Through Google Maps or Google Earth, this app shows routes and other relevant information in real-time. We assure you that, with Wikiloc, it's difficult for you to get lost, because if you deviate from the initial route, it will notify you and show you the best alternative path.
Better is impossible! 🙂
Along this steep route, there are several places where you can stop, close your eyes and take a deep breath. Nature will bring you the smell of heather, as well as the sound of water and birds. When you open your eyes again and continue along the route, there are several ponds in the woods and, around here, you'll also be able to see one of the largest waterfalls in Portugal! And this will deserve your best photos!
With luck, you'll be able to spot eagles soaring over mountains. No, this time we weren't that lucky. Maybe we have to do this trail one more time! 🙂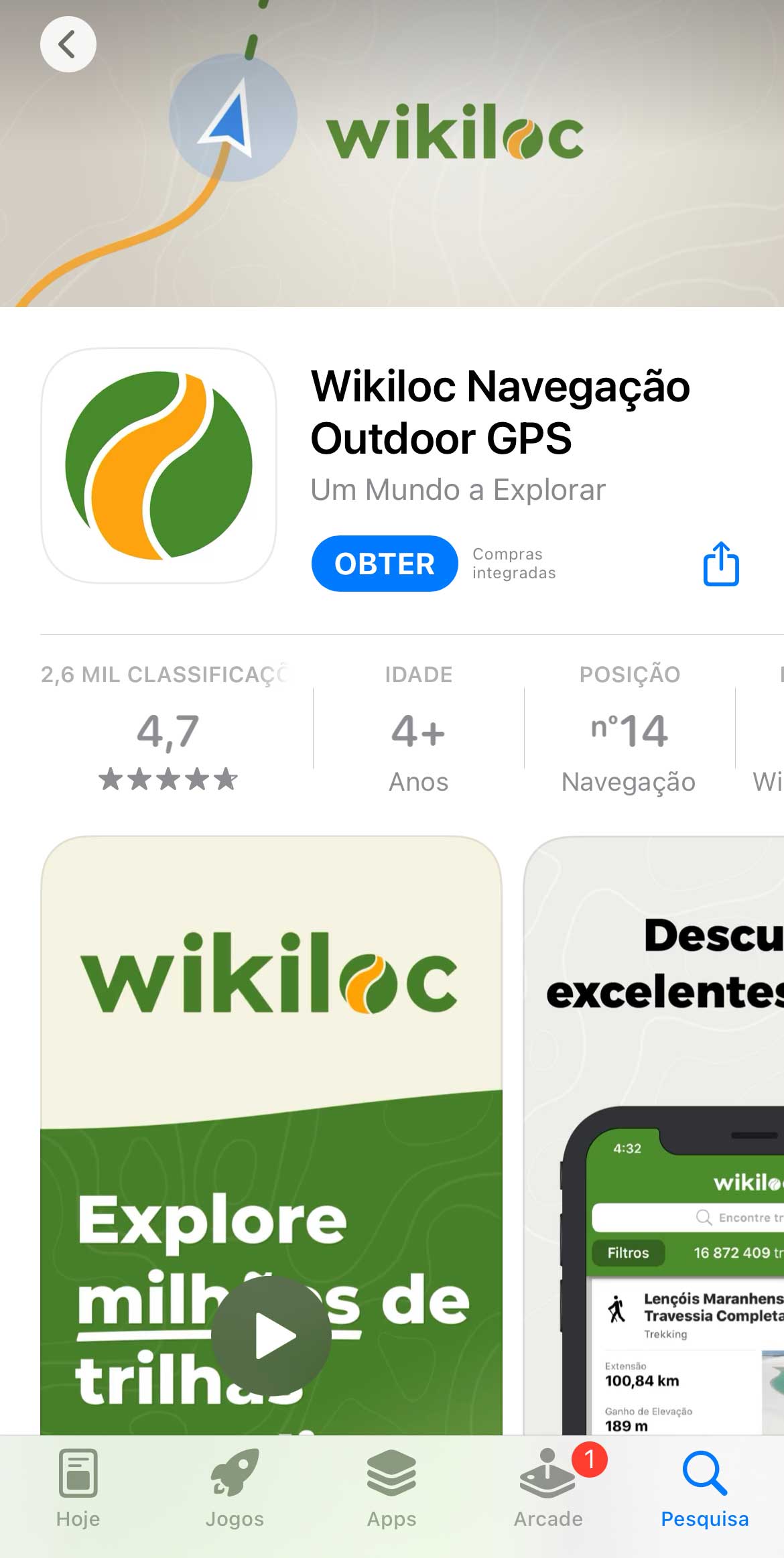 Essential supplies
When we took this walk for the first time, we were prepared for all eventualities and took too many groceries with us. Today, we see that we used to carry around our entire lives in huge backpacks and that it wasn't worth it to bring so much weight to a plan like this. Now we bring small bags with energy bars, one or two sandwiches and, of course, water. Our water bottles are flexible, made of silicone and as such, it takes up less space when empty. We leave you our recommendations here.
Inside our waters, we put an endurance powder – Tailwind, which hydrates, replenishes calories and electrolytes to help us easily recover from physical effort.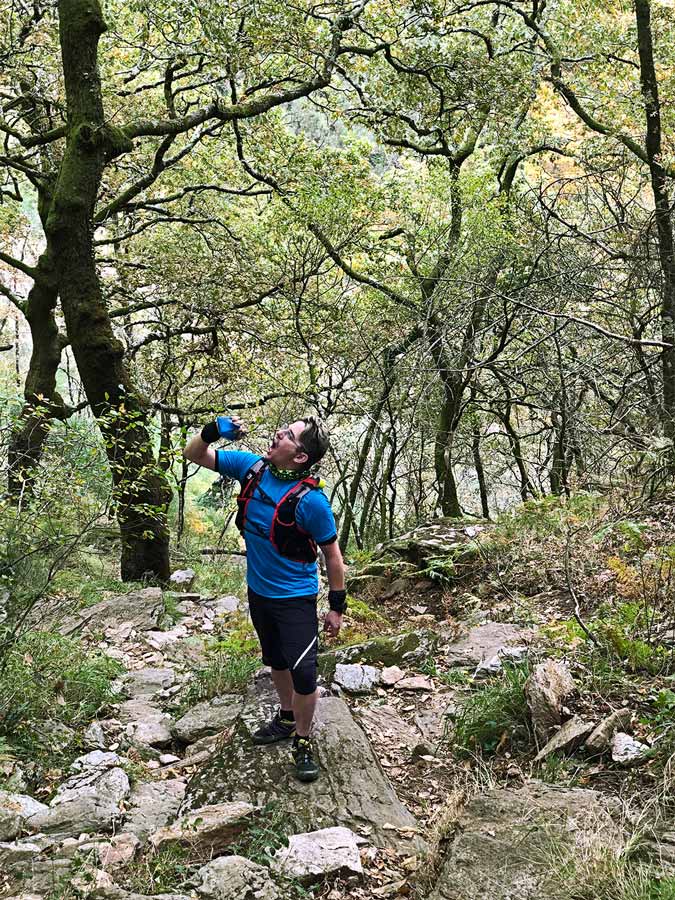 All-proof equipment!
Landscapes around there are fantastic, even in winter! But when it's cold, as was the case when we made this trail, it's important to go forewarned. Clothing should be practical and comfortable so you can move around at ease. Besides avoiding cotton t-shirts, which stay close to the body when sweating, we always take our walking sleeves (used for running as well). It's very practical; if you're hot, just pull it down and leave it on your wrist! With these sleeves and a quick-drying t-shirt (polyamide or polyester), you can avoid coats that sometimes can hinder, right?
To avoid cold from entering through the collar, nothing better than a neck "buff", as it also helps you breathe. We leave you our suggestions here.
It is also very important to use suitable and resistant shoes. Before making your first purchase, we advise you to go to a physical store and ask for help to find out which shoes are most suitable for your type of foot and stride, as well as the walk you are going to do.
Some things you should take into account when choosing a trail/hiking shoe:
The protection the model offers;
Adherence of the sole to the ground;
The weight of the shoe;
Comfort provided, especially over long distances and on harder, uneven surfaces.
Check here our suggestions!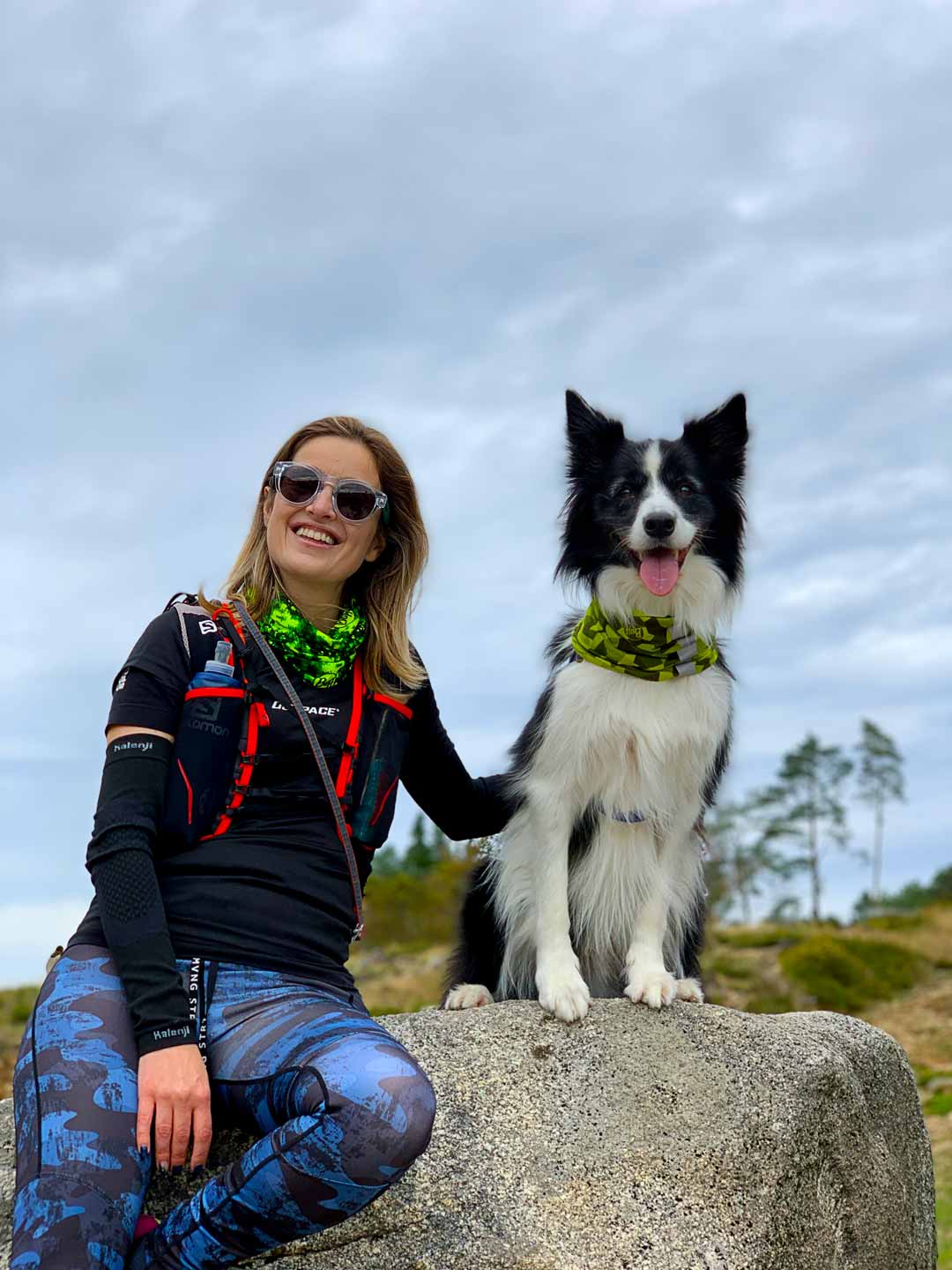 Warnings are never too much
We don't want to be annoying, but caution is never too much!
Here are some tips that have been golden for us!
A walking trail should start very early, usually in the morning. There are always unforeseen events that could delay you on the way and, thus, you assure that you have enough light hours to reach your destination without major problems.
Share your location with someone (family, friend) when you go for a walk. Wikiloc makes it easier, as you can easily send your location via Whatsapp, for example.
Take a thermal blanket with you. In case something happens and your body temperature drops too low, this will save you!
Take something with sugar with you in your backpack. It's useful in case you have a break in blood pressure (we opt for honey blisters)
A vest with a whistle – yes, that's right! If you decide to buy a vest, choose one that has a whistle. If you run out of strength to scream, it will help!
A power bank. After all, smartphone apps only work on battery power 🙂
Do you have everything you need already? Now just choose the trail and go explore Nature!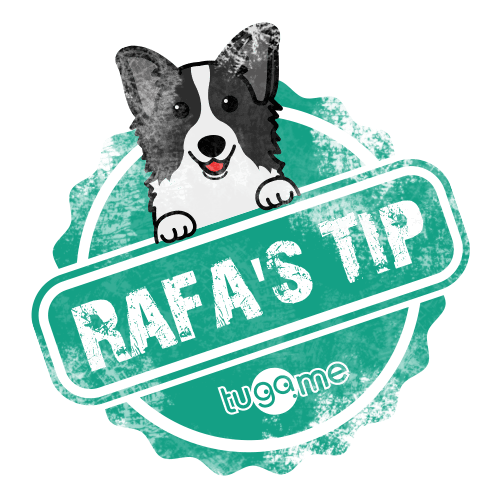 To buy your hiking equipment, take notes of what you need and take advantage of the promotions throughout the year. Saving is guaranteed!
Watch here our adventure through the mountains in Serra da Freita! You will definitely want to do it too!
Kisses, hugs and licks!
Sara, Pedro and RAFITA 🐶
Suggested products: