When in Porto: how to go from the airport to the city centre?
You've just landed at Sá Carneiro Airport and you want to go for a walk in Porto city centre. However, you have your bags with you and even your pet. Where to leave your bags for a more relaxed walk? What transports are available? And do they allow animal's entry? We covered Porto airport from top to bottom and explored the options available to tell you everything in this article!
First of all: your luggage
Taking your bags with you when strolling around is not practical. So to walk around for just a few hours and then go back to the airport to resume your journey, the more unpleasant it becomes, right? We have the solution to this issue! At Sá Carneiro Airport, like others, you can leave your luggage in lockers or at the luggage storage service. But which option should you choose?
Lockers: perfect for just a few hours and small luggage. It is located on floor 0 of this airport
Prices per volume e for 4h period:
Tipo 1: 351 x 457 x 855mm: 1,50€
Tipo 2: 351 x 945 x 855mm: 2,00€
Tipo 3: 525 x 945 x 855mm e 212 x 1925 x 555: 2,50€
Luggage storage service (temporarily unavailable): the best option to leave your luggage for several days. Perfect for large or out of shape sizes (as Rafa's carrier box, which we always take with us on travel!). It is located on the 3rd floor of this airport, more exactly in Departures, in front of the elevators.
Prices per item and per day:
Up to 10 kg: €2.43
10 to 30 kg: €3.70
More than 30 kg: €7.34
Full information about pricing here.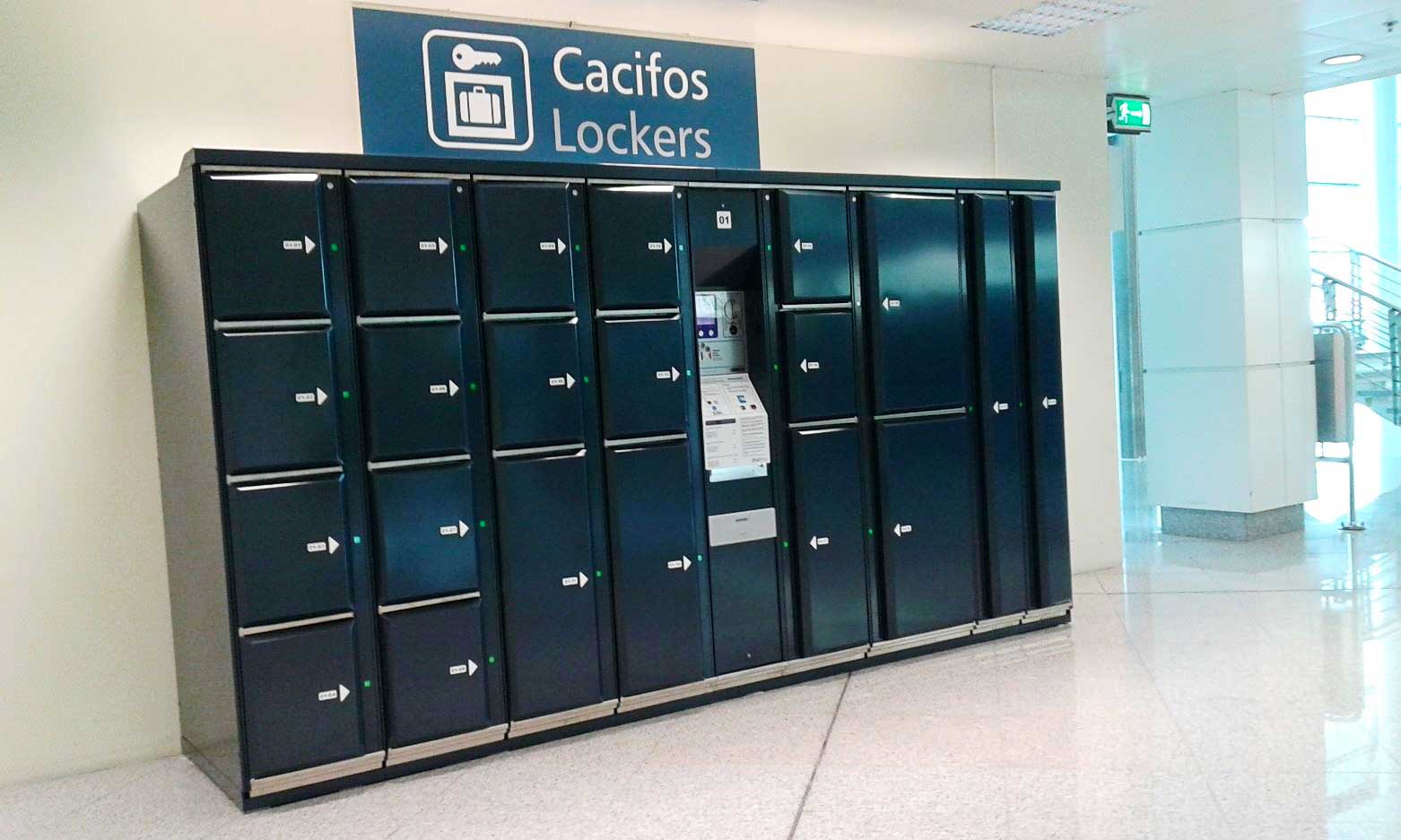 How to go?
Your luggage is well-kept, it's time to explore Invicta!
There are several options available to move to Porto city centre, see!
On floor 0, on the right, just outside the airport Arrivals area, you can find:
Car rental, where you must have already booked it through the Internet, in order to speed up the process of picking the car up.
Buses

Getbus, where a ticket will cost €2.80 for a direct 25-minute journey. Here, you will have the advantage of being able to take your pet (if you have one). If it is small, it will have to travel inside the transport box. If it's slightly bigger (like Rafa, for example), you can also travel on this company's buses. However, it will have to go in the basement, inside the transport box. But it won't be practical for a walk then. So, if you have a medium-sized or large dog, we do not advise this option.
On floor -1 of the building, you can find the Metro, which is perhaps one of the most interesting trips you can take to get to know Porto city a little better, since here, Metro is mostly surface. If you take your pet with you, even better, as the trip will be free for him and you will be able to enjoy the view together! Here you can read our article about travelling with pets on public transport!
Journey planner with Metro do Porto
Taxi
Which you can order through apps like Freenow (Mytaxi), or Cabify. If you want to be as traditional as possible, just go to the taxi rank, right outside the Arrivals area of the airport and raise your arm for a free one.
We came to know that on a taxi ride with Rafa to the centre of Porto, without using any application, we would pay around €20 during the week. On weekends, prices rise to around €3.
In order to solve all doubts, we did the test through Freenow. We didn't love the fact that we were not shown the final amount to pay when booking the taxi, but we assumed it was the same amount as a traditional taxi order. Even so, it would also be allowed to transport our Rafita, so we approve taxis in Porto! 🙂
One of the best known and most intuitive transport systems of the moment which, of course, is also available in Porto! We installed the app and the estimated amount for a trip to the city center was €17.60. It would still be a big difference. If you're wondering if Rafa could join us, the answer is yes! We had previously travelled on Uber with our dog and we never had any issue. Anyway, after booking the trip, we sent a message to the driver to confirm and, of course, we had a positive answer. Everyone wants Rafa in their car! 🙂
There are also Shuttles. Buses that do a door-to-door transport, with no stops, with a smaller number of people with the same destination in common. Here, the price changes according to the number of people, and if there are more than 8 passengers, your ticket will cost €6! To find the shuttles at Porto airport, just turn right when you reach the customs area and look for the company desk (100Rumos).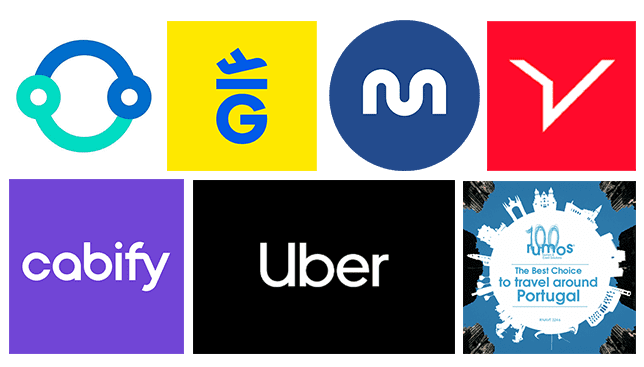 A tech-proof airport
The good thing about Porto airport (and we believe that it happens in others as well) is that you can do everything, or almost everything, only with your smartphone! Even bookings for travel by bus, shuttle and metro! On metro tickets, you save about 1 euro if you use the Anda app, as you don't need to buy the "Andante" travel card to load up with the number of trips you want. Everything is registered in your account! Isn't it amazing?
You don't need to worry about the Internet as well, or be afraid about spending your mobile data, because here you have free Wifi throughout the airport. We've tested it and it works pretty well!
Anyway, if you still don't trust Wifi's, there's a small Vodafone shop in the Arrivals area, on the left, where you can buy SIM cards and have your own internet, including on your tour around Porto!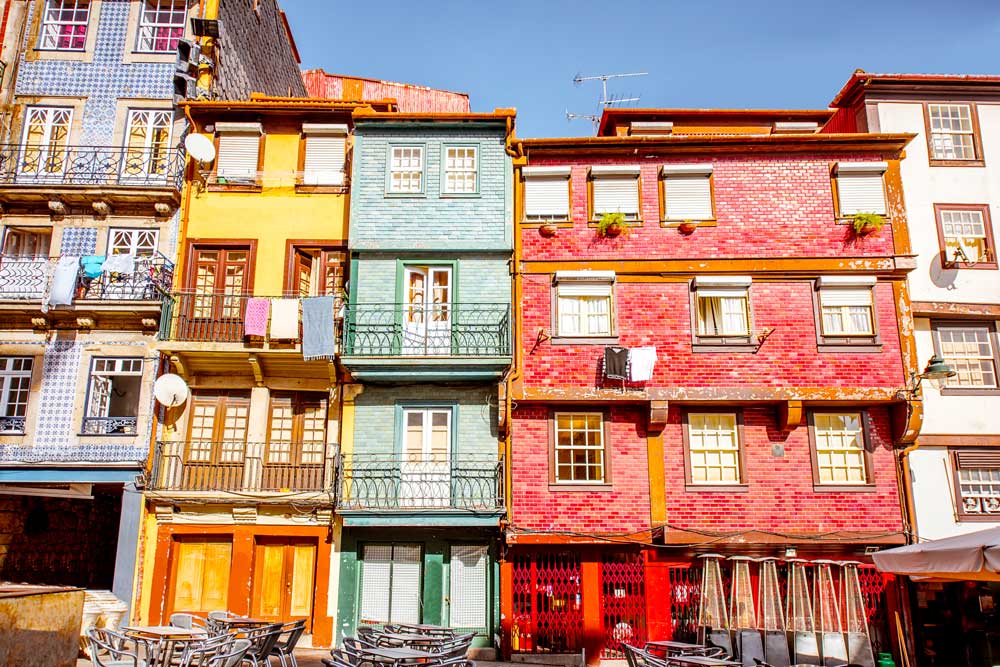 We promised, we did it! We showed you how it can be so simple to travel to the center of Porto in the most economical, comfortable and easy way, always hand in hand with technology (Pedro loves it!)! Now, we can only wait for your visit this amazing city that has so much to offer! 🙂
Kisses, hugs and licks
Sara, Pedro and RAFITA 🐶

Useful links:
ANA – Sá Carneiro Airport, Porto
STCP – Sociedade de Transportes Coletivos do Porto
Shuttles 100Rumos
Getbus
Metro do Porto
Currency converter