From Denmark to Finland: flying on SAS with a dog aboard
Denmark and Finland. Two Scandinavian countries that we loved to be in so much! After a few days in Copenhagen, we travelled by plane to Helsinki to know more about this city and Finnish traditions (you can read our article about some Finnish curiosities here).
But what is it like to go on a flight with a dog aboard a Scandinavian airline? What do you need to do?
We tell you everything in this article!
Check-in and documents on a flight with dog
A plane trip between two Scandinavian countries, towards the 35th country visited by our dog! We can say that he loved it and so did we, mainly because the flight was very smooth. However, preparing for a trip with an animal onboard is always a little stressful, as there's a lot of documentation and authorizations to deal with.
SAS would be the airline we would make this trip with. The good part is that our dog, being an ESAN (Emotional Support Animal), could join us in the cabin.
Rules change slightly in these circumstances. At Copenhagen Airport, check-in is done at a specific counter for those travelling with pets. Since between Lisbon and Copenhagen, Rafa travelled in the hold aboard TAP, it was necessary to dispatch the transport box and the hold luggage. The carrier box was later dispatched to the hold at a different counter, corresponding to out-of-format luggage.
At check-in, we had to show the paper tickets, as usual. Unfortunately for Pedro, no virtual ticket here. 🙂
At SAS, not everything is perfect. When travelling with your pet in the cabin, it is considered as your hand luggage. The carrier box is considered your hold baggage, which means that you have to pay for extra luggage. That's exactly what we did so that Pedro, in addition to Rafita, could also take his gadgets with him. 🙂
Troubled passenger control
We already know that passenger control is always the most boring part of a plane trip (apart from waiting for bags!). But when travelling with animals, it becomes a more time-consuming process.
Open suitcases, take belts off, shoes and cell phones out of pockets. In this case, even Rafa had to take off his harness (maybe he was sneaking around stealing dog biscuits!)!
So, we asked him to sit down and Pedro went through the metal detector. On the other side, he called Rafa so he could pass alone, unharnessed and safely. As a result, nothing beeped and not a biscuit was stolen! Surprising, isn't it? 😛
After passing the boarding gates…let the adventure begin!
We flew in a small plane with a friendly crew. Thus, once it started, Rafa laid down at our feet and fell asleep on his mat as usual (here you can see the video where we tell you a little more about our dog's training).
Although the trip was not long, we chose not to move much or leave the place as much as possible, to avoid Rafa's instability and stirring.
Gradually, the clouds began to dissipate and, from above, we could already see the houses, trees and the usual big city traffic. We were in Helsinki!
Despite having slept throughout the trip, Rafa immediately raised his ears during the landing. Thus, our dog sat down and got ready to leave the plane.
We were the last to leave the plane so that we could do it more calmly and without queues. Then, we immediately ran to the airport entrance. It was very cold, especially for Pedro, who decided to defy Nordic temperatures and got off the plane with a t-shirt only! 🙂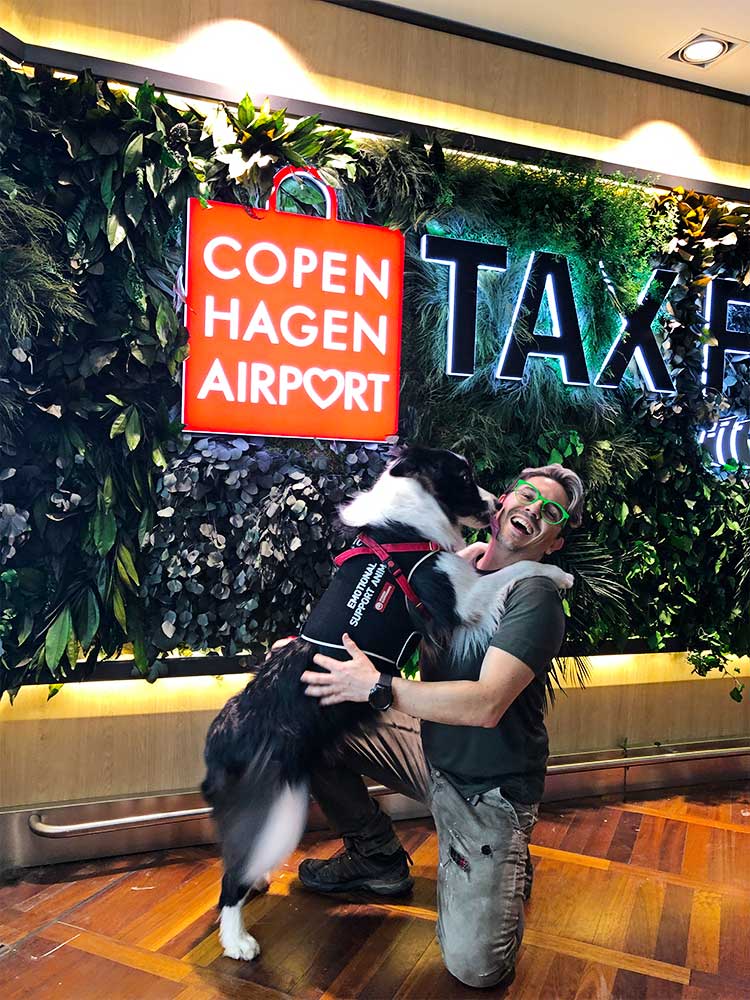 Baggage claim
Upon arrival, it was necessary to collect our baggage from the hold. This would be available on the usual carousel. But how would we do with our dog's transport box? Surprisingly, when we got close to the baggage claim spot, Rafa's carrier was already there, on the floor, next to the carousel! So if you plan to travel with your dog to Finland, you already know that the process is slightly different at Helsinki airport and you don't need to go elsewhere to collect your pet's box.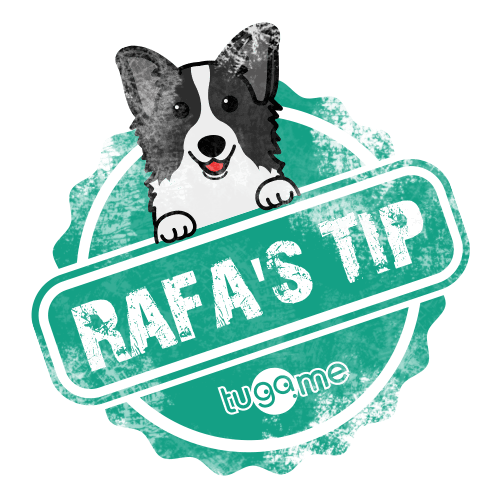 Note that, as a dog, I only travelled in the plane cabin with Sara and Pedro because I am an Emotional Support Animal. If not, it would travel as usual, in the hold, inside the transport box and the collection method at the airport would be the same as for the empty box.
Helsinki Airport Services
In addition to allowing free access for pets, Helsinki airport includes other pet-friendly services, including toilets for dogs; indoors and outdoor calmer areas, very practical at the beginning and end of the trip.
On the other hand, at this airport, it is also possible (as in others) to store some bulky belongings under the care of AIRPRO – the airport's 24-hour storage service.
Thus, since we wanted to take public transport freely around the city, we needed to store Rafa's carrier somewhere. Otherwise, we would have to rent a car or take a taxi to the hotel.
As mentioned before, Helsinki is an expensive city and we ended up discovering that the cost of a taxi to our hotel would be quite high, so we chose to use this convenient service to store luggage at the airport. In contrast to what it may seem, it is an affordable service, paid by each hour. You just need to leave your luggage inside the appropriate counter and then pick it up to catch your flight!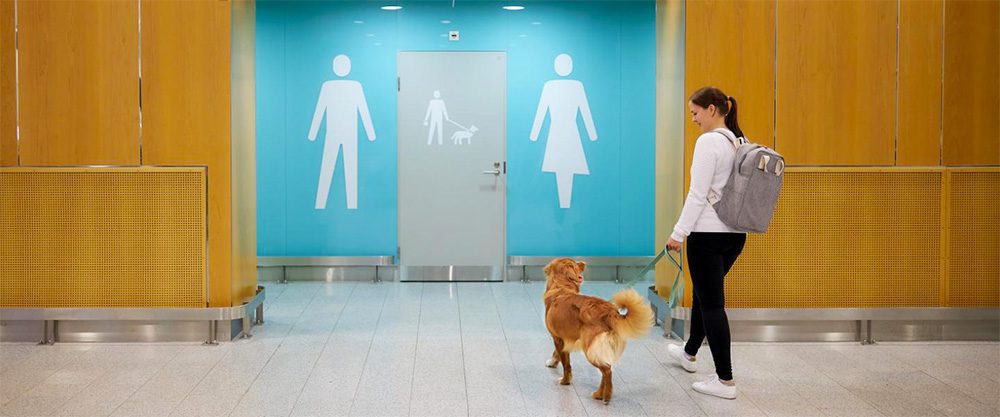 To sum up, as you can see, travelling by plane with an ESAN dog can be tough but there are always facilities, particularly in northern European countries, where there is a more pet-friendly mindset. For us, Rafa is more than an ESAN, he is a family member. He joins us on all adventures, so any small effort is worth it!
Watch our video about this crossing between Denmark and Finland!
Kisses, hugs and licks
Sara, Pedro and RAFITA 🐶